Vlog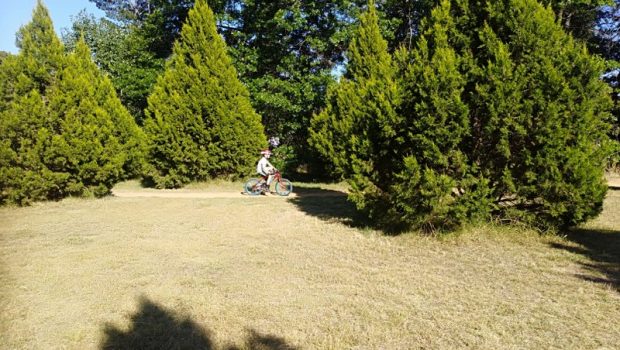 Published on January 23rd, 2021 | by Daniel Boyle
0
Capital Eyes – Vlog 74 – School Holiday Program
We have spent the school holiday period looking for parks, going to skateparks, swimming and exploring Canberra. Here is a taste of one day.
This video puts together one day of our school holiday time but each day has had some similar themes. On this particular day we headed southside. We stopped first at the park at Fadden Pines. The park itself has three different playing areas as well as a very old skatepark. We had a bit of a go around in there and Nico was scooting quite well. I was also able to have a few footbag runs there. From Fadden we went into downtown Tuggeranong for the skatepark there, which is of course, much bigger and better.
We were glad to find it was not very crowded there, so we were free to do as we pleased. I was impressed with how well Jasmine was going on the scooter, she normally gives up after a few goes. Her session came to an end with a bolt falling out of the scooter unfortunately.
The day was getting hotter so we made a move for Pine Island to have a splash. We started in the southern part of the area and unfortunately the sand was a bit too hard in most areas for making sandcastles as planned. We got into the water though and it was quite a good temperature. There was a rope swing there and I had a quick go, but it wasn't really deep enough for a good swing. After our splash we went to the other end of the Pine Island area and cooked up a BBQ. In that area there is a playground so the kids could play there while the sausages sizzled.
We were still in our swimming gear going from the differerent parts of the river, so we were able to have a second splash before heading home.