Vlog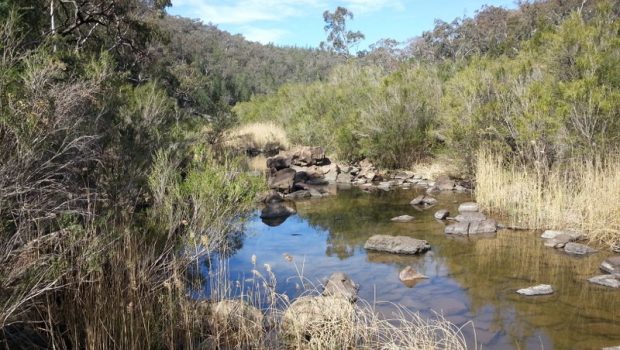 Published on November 9th, 2017 | by Daniel Boyle
1
Capital Eyes – Vlog 31 – Molonglo Gorge
Molonglo Gorge is a pleasant walk along the river just outside Queanbeyan. I was able to visit recently and put together a new Capital Eyes vlog.
I have been to the Molonglo Gorge a few times before and it's always quite impressive.
Before starting up the walk I was able to visit the skatepark in Queanbeyan and have a bit of a roll around there. I was considering a dip in the water as it was quite a hot day but I didn't end up with enough time remaining.
I was also lucky, as in some previous vlogs, that I was doing some footbag on a rock and it fell down but I was able to retrieve it. This led to some rockhopping down closer to the water before scrambling back up onto the regular track.
One issue with the track, which is reasonably easy, is that there are many sticks and stones poking out from the path so you have to be careful not to trip over, which happened to me. You can also get a good view of the gorge if you catch the train towards Sydney. Likewise, you can get a good view of the train if you are walking when it passes by.