Vlog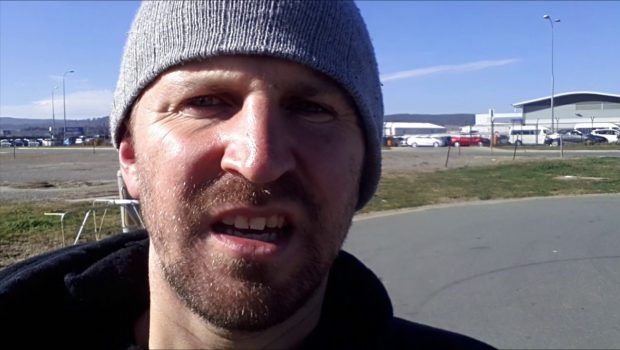 Published on July 10th, 2017 | by Daniel Boyle
0
Capital Eyes – Vlog 22 – Out Past the Airport
Capital Eyes Vlog 22 is a day out on the bike exploring around Canberra, particular the area beyond the airport.
The day had started with the idea to go out riding for a few hours and clock up some kilometres. I was able to discover a few new places along the way as well as capture a bit of footbag in my travels.
It was a particularly cold day, but I started in the nearby bushland, heading up the Ainslie Link Trail before linking on to the Campbell Link Trail and checking out the Ainslie Quarry area, which was one part of Mt Ainslie I had never really had a look at before.
The last time I was out on the bike for a vlog I finished completely drenched. That was some time back, but it was pleasant to have some sunshine, despite the cold win around. From the Mt Ainslie area I was able to cross into the Royal Military College, before going along the lake a little while and eventually getting to the airport. My pedals eventually took me to the suburb of Fairbarn, somewhere I had never been before.
The opening clip is from one of Questacon's live shows, though I think the explosion didn't really go as well as expected. There are also some short clips from the show from Hoodlum Shouts and Agency at LoBrow Bar a few weeks back, which is one of the best shows I have been to in Canberra for many years.
Speaking of "back in the day" type stories, I am catching up with a few friends that I haven't seen in quite some time in the coming weeks, so hopefully they can make it into the vlog and I can share some stories from those days with everybody.