Sports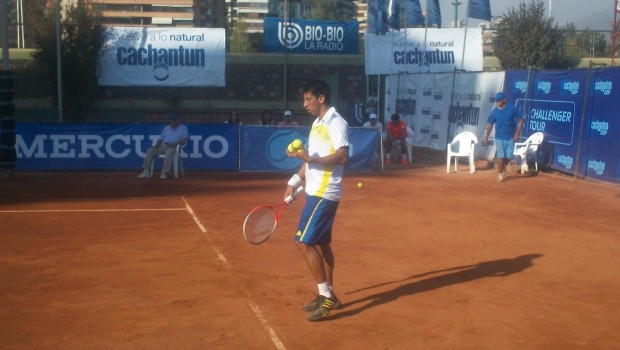 Published on April 5th, 2014 | by John Lyons
0
Capdeville and Aguilar seal Davis Cup win
Chile wrapped up an easy Davis Cup victory against Paraguay as Paul Capdeville and Jorge Aguilar triumphed in the doubles.
Las Condes – Gonzalo Lama, 20, and Christian Garín, 17, had put Chile in the driving seat by winning their singles matches on Friday.
It meant just one more point was needed to ensure victory in the Americas Zone Group II clash and thus prevent relegation to Group III.
Captain Nicolás Massú went for youth in the singles, but turned to his experienced players for the doubles – and Capdeville, 31, and Aguilar, 29, didn´t let him down.
They eased to a 6-2, 6-4, 6-4 victory against Paraguay´s Ramón Delgado, who had come out of retirement at the age of 37, and Gustavo Ramírez.
The victory at Club Palestino means Chile have brought to an end a run of four successive series defeats against Italy, Ecuador, Dominican Republic and Barbados over the last two years.
The two remaining singles matches take place tomorrow, though there won´t be much at stake.
*Matias Sborowitz´s hopes of winning the Chile Futures 3 in Villa Alemana were dashed by Caio Zampieri (593) in the final.
Sborowitz, 20, is ranked a lowly 1,007, but had an excellent week. However, his Brazilian opponent, 27, was too strong in the final and raced to a 6-1, 6-2 success.