Walks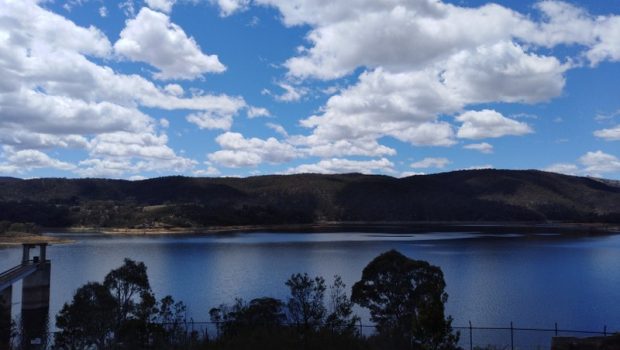 Published on November 23rd, 2018 | by Daniel Boyle
0
Canberra Walks – Googong Foreshores
The Googong Dam offers quite a wide range of walks in different areas. The Googong Foreshores has a picnic area, boat ramp and is the start for a couple of different walks.
While the facilities are quite good, there is very limited signposting. It doesn't really matter though, as the track is well made. Googong Dam is outside of Queanbeyan and is a key part of the drinking water supply to Canberra and surrounds.
There are a few different areas where you can begin walking. I actually parked near the Dam Wall but then walked mainly along the road to the Foreshores carpark. From here I got on a track that went by the shores of the lake. After following that for sometime, I came to what looked like an old vehicle track which took me a little way uphill. This brought me to a better made trail, which connects the Southern and Northern ends of the dam. There is a chance to ride bikes through to London Bridge Arch, but it would be too far to walk. In the other direction, you can continue along the river into Queanbeyan.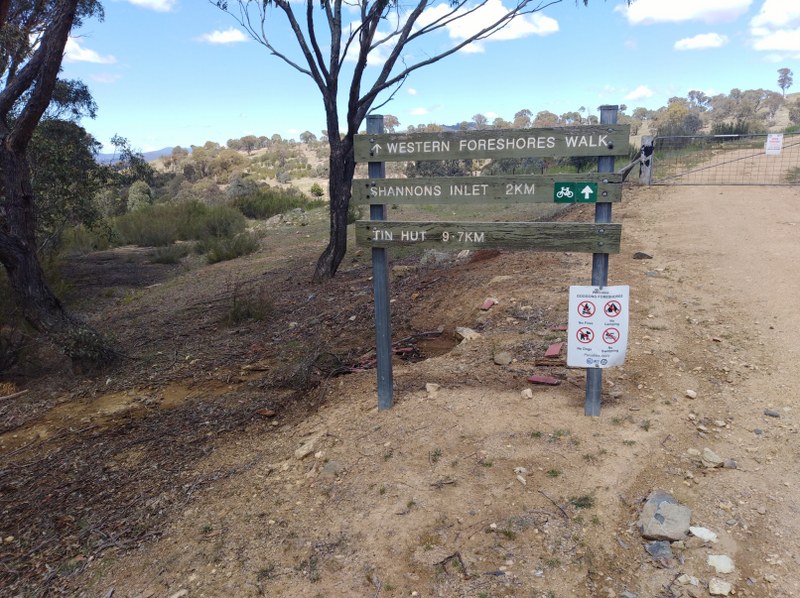 I mentioned earlier in the post there was very limited signage, though I came across this one on my way back. The path was easy enough with a stroller, though on this one I did have to lift the stroller up to get through the gate.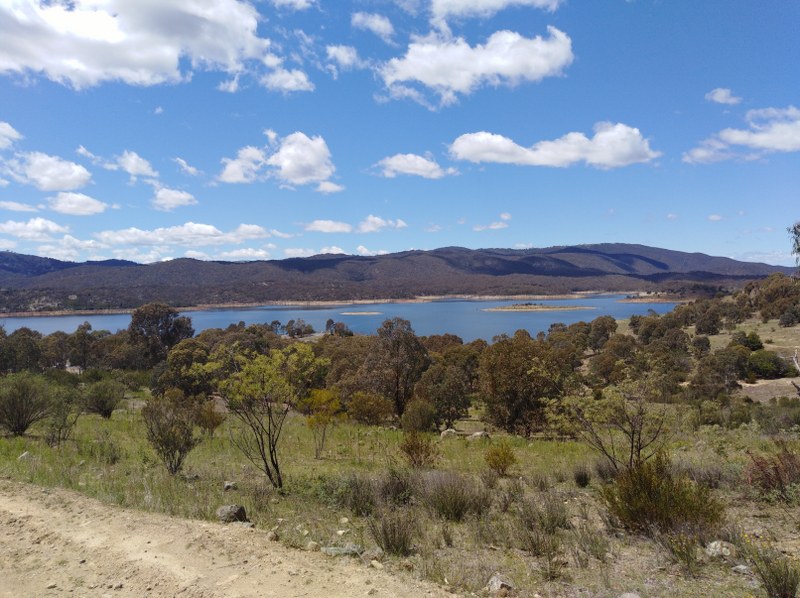 The land around is quite dry but the views across the dam are quite picturesque.
After the foreshores carpark there are a number of these kind of platforms to look out over the water. You are able to continue along the track by the shoreline.
Aside from the local area, there are views further afield and you can see some of the mountain ranges around the edges of Canberra, particular if you are able to climb a little way up from the water's edge. I think I will return to explore this area further another day.