A2ZACT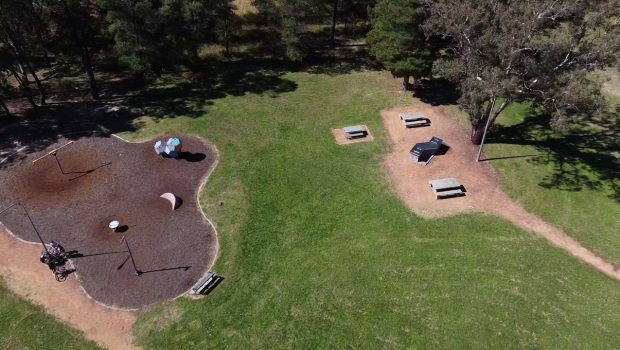 Published on October 10th, 2021 | by Daniel Boyle
0
A2ZACT With Brent Ford – Fadden
Fadden is our first foray under the F section of the A2ZACT challenge being completed by Brent Ford. 
Fadden is named after Sir Arthur Fadden, Prime Minister of Australia briefly in 1941 when Robert Menzies resigned after losing the confidence of his ministry, a year after he lost three Ministers in CBR Air Disaster. Streets are named after Queensland politicians. #A2ZACT pic.twitter.com/bFlMbHgTlX

— Brent Ford (@BrentFord26) February 22, 2021
Fadden is a suburb in the Tuggeranong area, named after Arthur Fadden, who had a brief stint as Australia's prime minister. While his time at the top was short, he did act in the job for two years. He was the only member of the Country Party to serve as Prime Minister of Australia. He also delivered 11 budgets as Treasurer.
Brent's run covered territory mostly within Fadden Pines. The park was setup in the 1950s following on from the ideas of Charles Weston. Since then various play equipment and picnic areas have been installed.
One of the features of the park is the skate park, which includes a quarter pipe and not a lot else. Our visit is featured in the video below.

The suburb is not only about the Pines area. It is almost completely surrounded by bushland, with the Wanniassa Hills Nature Reserve bordering much of the suburb. From there you can travel further afield, including to Farrer Ridge or Isaacs Ridge. The Canberra Dog Walks page also shows a walk linking Fadden and Gowrie.
As mentioned in the Feel The Power blog, there's not a lot of action on show at the Fadden Centre. There is a vet and a hairdresser but no supermarket.
Aside from being remembered by the suburb, "Artie" has a memorial garden named after him in Queensland. The streets of Fadden take their names from Queensland politicians. His statue also lines up in Ballarat's Prime Ministers Avenue in the Botanic Gardens.