Footbag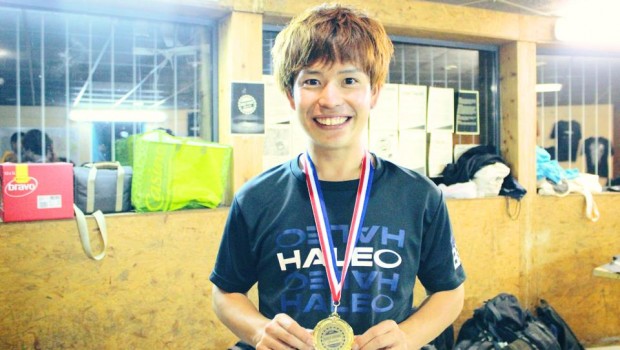 Published on August 4th, 2014 | by Daniel Boyle
2
Terrific Taishi Takes Title for Japan in Shred 30
An impressive dropless performance saw Japan's Taishi Ishida win the Shred 30 event to claim Japan's first World Footbag title.
While recent years have seen an impressive showing from "Team Japan", Taishi was alone in this tournament, but backed his recent professional appearances up with a dropless Shred 30.
The Shred 30 event allows players 30 seconds in order show their skills, with each competitor rewarded for unique tricks, with a formula determining the ranking of each player. The eight seed going into the tournament, the Japanese player bumped his seed up to fifth for the final.
He was the surprise package of the event, finishing ahead of previous world champions Vasek Klouda and Aleksi Airinen with a score of 242, the only player to go dropless in the final. Evan Gatesman and Mathias Blau rounded out the top five.
Like Evan Gatesman, Ishida used a crowdfunding campaign to support his efforts in reaching the World Championships in Paris, and will hope to back up his efforts next year. Before that, he hopes to continue promoting the sport in Japan and expand his efforts into the rest of Asia.
One person who was very pleased with the result was Ken Somolinos. The veteran player was integral in kickstarting the sport in Japan in 2003 and has Taishi go from performing toe stalls to performing in front of huge crowds in packed arenas.
With Japan hosting major sporting events including the 2019 Rugby World Cup and 2020 Olympics, the coming years may be the time for Team Japan to welcome the world.