Football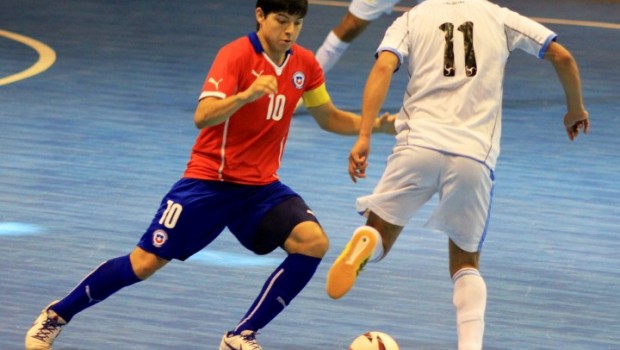 Published on March 16th, 2014 | by Daniel Boyle
0
Tempers Flare in Futsal
Chile faced Uruguay in a high scoring, heated futsal affair at the Chimkowe sports centre in Peñalolen, with a last moment equaliser enough for the visitors.
The goal, scored in the last moment, was enough to push a heated atmosphere over the edge, with players confronting each other on the court. Officials had to separate opposing players.
Chile remain winless after losses against Argentina and Colombia. Their journey doesn't become any easier, with Brazil the final opposition.
The final day of matches in futsal will see Uruguay face Paraguay, Argentina vs Colombia and Chile up against Brazil.