Crowdfunding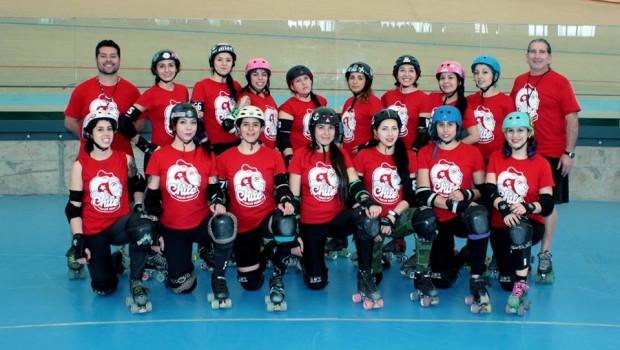 Published on September 13th, 2014 | by Daniel Boyle
0
Team Chile Fundraising for Roller Derby World Cup
Chile's best roller derby players are looking to raise funds to compete in the Roller Derby World Cup in Dallas, Texas.
Chile is one of a host of new nations involved which see participation in the World Cup event growing from 13 in 2011 to 30 in 2014. With the sport having started with a few skaters in Santiago in 2011, involvement in Chile has seen leagues forming throughout various regions of Chile and participation in international competition.
The team are looking for collaboration from supporters, with the cost of sending a full squad to the USA approaching 30 million pesos (approx US$60,000).
For those in Chile, keen donors can donate directly through the bank account:
Nombre: Team Chile Roller Derby
Cta. Rut. Bco. Estado: 16338706
Rut: 16.338.706-9
mail: aportesteamchilerd@gmail.com
Those outside Chile looking to support can use the GoFundMe campaign, with no donation being considered too small. Chile will not be the only Latin American team in action, with Brazil, Colombia and Argentina also involved in fundraising campaigns.
Coach Nino Rodríguez has called on sponsors or government support to help bridge the gap in costs for the players, in a sport that is growing in popularity among players and fans around the world.
"They are athletes who train on their own resources five or six days a week. They pay for their own training facilities, their equipment and now they have the dream of travelling to the World Cup," said the coach.
The Roller Derby World Cup will take place from December 4-7 at the Dallas Convention Centre.