Footbag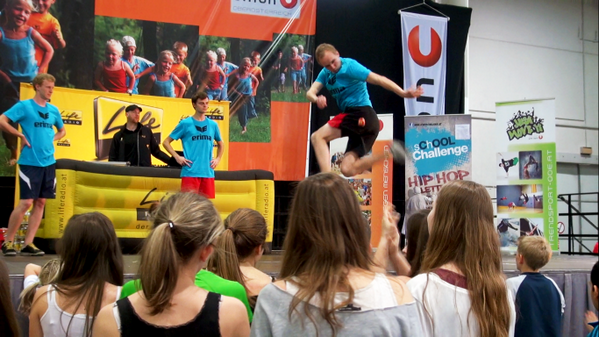 Published on June 2nd, 2014 | by Daniel Boyle
0
Sport/Life Footbag Eurotour Stop #3 – Linz, Austria
After the success of the Sport/Life European Footbag tour in Prague, the team continued south to Linz, Austria.
Among the adventures were performances at the Just Move It expo, as well as an Austrian jam.
As with each location, the tour team joined forces with the best local players in order to give the children involved the best possible show. The video has a strong focus on the teaching elements that were part of the tour right throughout the journey.
You can read a full report of the week in Austria on the Modified forum.
Like all videos from the tour, the video was edited by Jay Boychuk.