Footbag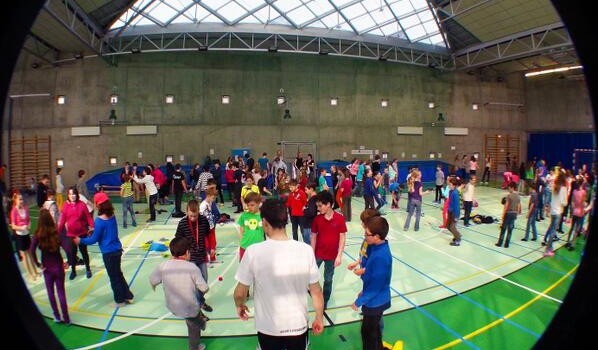 Published on June 1st, 2014 | by Daniel Boyle
1
Sport/Life Footbag Eurotour Stop #2: Czech Republic
The second leg of the Sport/Life European Footbag Tour was held at the renowned international contest Todexon in Prague.
Leading up to the tournament, the players joined forces with reigning World Champion Honza Weber. The Czech star is a veteran of the footbag scene and has become one of the best international performers for both freestyle footbag and football.
The video shows performances from the tournament, as well as children being truly stunned by some of the amazing skills put on show by the players on tour.
Evan Gatesman, who had recently arrived from Las Vegas to join the tour, had a strong debut performance, winning the Sick 3 with blurry muted reverse swirl > shattering butterfly > paradox flux as well as finishing third in the circle contest. Anssi Sundberg took second place in the routines.
See more action in the video below!