Footbag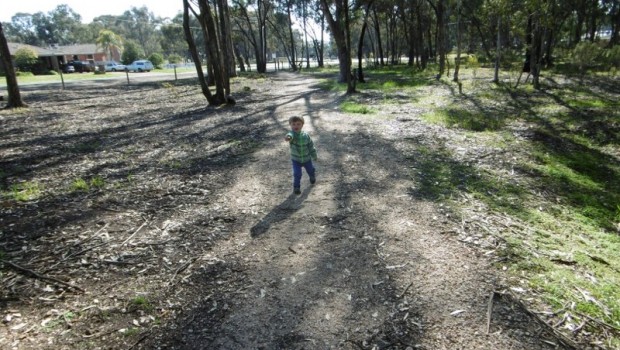 Published on September 24th, 2015 | by Daniel Boyle
0
Road to Bendigo
In future posts, I will be putting some of my own experiences into the Sport/Life pages. This first tale is from our recent trip to Bendigo.
We went down to visit my good friend Joe. Once upon a time, we were rival editors of Santiago's two biggest (only…) English language publications. We met early on in our time in Chile and became friends. Joe returned to Australia shortly after we did, and managed to pick up a newspaper gig in Moree.
It was during the journey to visit him, just under a year ago, that I put together the first of my "Skatepark Series", which I will being to publish on this site. The idea is to get a collaboration of inline skating, freestyle footbag and skateboarding and put them together.
I had some nice comments about the Moree video, so I have made a few more in the time since. On that trip it was just me on a very, very long drive, so the skateparks were a good way to break up the journey. This time around it was a family trip, so there wasn't as much opportunity for skatepark stops.
We stayed in Albury on the way down, getting there quite late in the evening. There's a skatepark in Albury, which actually has quite a big vert ramp. This has some water and debris on it, which was a nice excuse to not make use of it.
The park in Albury, like many parks around Australia, has some good ideas, some rough parts of the construction, and some practically unusable sections. It was enough to get moving though, and a good start to the day. There were a couple of other people using the park, despite it being quite early. Because it wasn't busy, Nicolas was able to have a bit of fun playing around on the ramps.
The next stop was Shepparton, after having spent a fair bit of time in Albury by the side of the Murray river in quite a nice park. When first coming back to Australia, I actually applied for a job as a Sports Editor on the local paper in Shepparton, but didn't get it. I had not ever been to Shepparton before, but more than one person has raised eyebrows when we mentioned the possibility.
It was a fairly gritty looking place coming in, though it did have a very good park in the centre of town which Nicolas enjoyed, as well as a two-for-one teal on pies on the bakery, which I took advantage of. I was also pretty impressed with the skatepark, very smooth surface, though extremely crowded. I guess being there on the middle of a Saturday afternoon contributes to that, but I had never seen so many people in little scooter gangs at a skatepark before.
We eventually arrived in Bendigo, and Francisca was immediately impressed with the town. We stayed in the Bendigo Bush Cabins, which during summer months has access to a big waterslide. This was not in action yet unfortunately. It was a little out of town and gave us a big of a relaxed vibe.
We had a great dinner with Joe at an Indian restaurant in town. It was very authentic, right to the point where they give you those mints on the way out. The food was absolutely delicious and enjoyed by all.
Our friend Paige came up to visit from Melbourne the next day, and Joe joined us for a BBQ at the cabins. We first took in some sunshine in the town, it was just a perfect day for relaxing. Having the lunch at the cabin meant we could all share in some suspiciously cheap beer and enjoy the rest of the afternoon.
Unfortunately it was a very quick stopover, and the road back home was the next day. I did get a quick go on the very impressive Eaglehawk skatepark before leaving. Unlike the journey down, we chose to power straight through, as well as taking in an extensive detour. I thought it would be good to get a bit of variety, and also go some places I had never been before. We travelled up through Echuca, before crossing through places like Deniliquin, Finley, Jerildirie, Lockhart and eventually coming to the more familiar places such as Wagga Wagga.
We had stopped there and noticed something on the TV about the possibility of a leadership spill, that very evening.
This was about dinner time, and we faced the intriguing possibility that they might have chosen a new Prime Minister before we arrived back home. I was interested that our BBQ companions, two of the people we know that have their eye on the politics, didn't seem to have any impression it would be coming, and definitely not the following day.
In the end, old mate Malcolm was a bit slow, with the news of the coup being verified about an hour after we arrived at home. I don't really think much mention has been made of the closeness in timing to the events in Chile in 1973, where some more heavy-handed options were used in pushing aside one leader for another.
It would have been great to have at least one more day to do this trip in. I think we realised a bit on this tour about pushing ourselves too hard in terms of distance travelled and that can take its toll on the little man.
Unfortunately Bendigo has some incidents of its own just after we left. Joe's beat on the paper is the council and environment, and the council meeting was news during the week we returned, with some protesters against a mosque being built in Bendigo managing to cause enough chaos to shut the council meeting down.
As a side note, I'm hoping this will be the return of more regular attendance to the website, with more personal stories such as this one along the way.