Footbag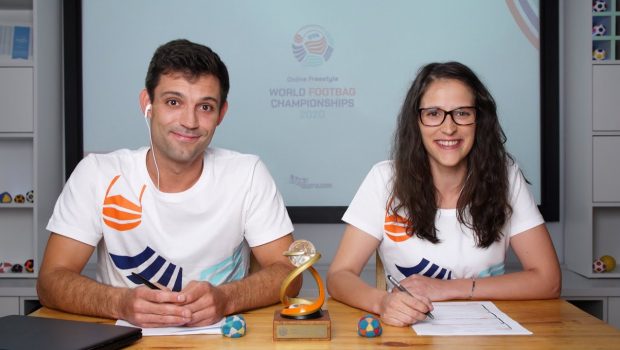 Published on July 7th, 2021 | by Daniel Boyle
0
Registration for Online Footbag World Championships Opens
As the pandemic progresses, the Footbag World Championships will return in the online format in 2021.
With the world shutting down around us last year, the footbag world championships went into online mode. Thanks to the hard work of the team, an exciting and professional event happened last year, culminating with a special finals show.
You can take a look at some detailed explanations from Matt Kemmer about the events that will be happening this year.
The Shred Off format will return, with classic events like routines (singles and doubles), Shred 30 and Sick 3 also on the menu. There will also be a range of "sideline events" including consecutive kicks and a beginner request, which will focus on players who may not be reaching for the final stages.
Sergio Garcia is taking charge this year, as well as showcasing his ever-improving skills on the stage. The online format gave a great opportunity for those who may not be able to travel far and wide to attend events in person. There was great representation from Japan, China, Colombia and Venezuela. We hope to see even more countries represented this year.
View this post on Instagram
To find out more information, you can go to the footbag.online website. The registration will be through the footbag.org platform, with prices quite affordable this year. The sideline events do not require any registration or payment.
The question is will we be seeing the familiar faces such as Vasek Klouda and Honza Weber on the podium, or will it be time for a new champion?
It's time for footbag players to start ramping up their preparations and getting ready for the major event of the year. It will be hoped some of the big names who did not participate in last year's event will make their presence known to the footbag world in the online competition. You can see who is registered here.