Footbag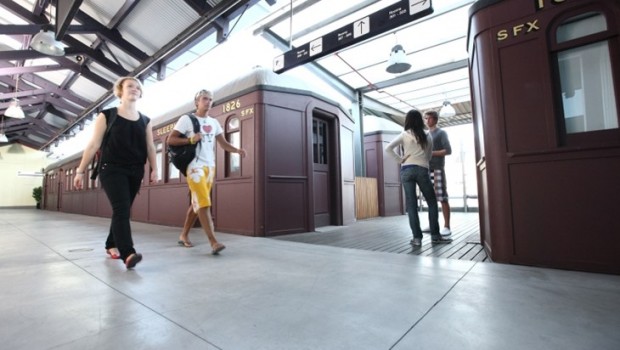 Published on June 2nd, 2015 | by Daniel Boyle
0
Railway Square YHA to Host Freestyle Event
Railway Square YHA in Sydney's CBD will play host to some of Australia's best freestyle football and footbag players over the June long weekend.
Some of Australia's best freestylers will showcase their skills at Railway Square YHA in the heart of Sydney. Events in both freestyle football and footbag will take place, with participants showing off a range of skills involving moving their body around the ball or bag.
The football event, the New South Wales Championship, is a precursor to the Australian titles, which will take place in Adelaide on July 11. The winner of the NSW titles will receive free travel and accommodation for their journey to Adelaide.
Current Australian champion Chris Beavon will be a hot favourite to win the title. The veteran player has returned to active competition after working with the South Sydney Rabbitohs NRL grand final winning team.
The competition will be run under the new "7 to Smoke" format, with the winner needing to win seven battles to take the title, giving the players greater opportunity to face off against all opponents, as well as focus on the different components of competition.
The footbag community is no stranger to the YHA network, with the 2010 Australian Championships held on the rooftop of the Sydney Harbour YHA.
Daniel Boyle, a Canberra City YHA staff member, won that tournament by a fraction of a point against Tasmania's Jeremy O'Wheel and the two will face off once again. Boyle and fellow Canberran Caroline Birch will represent Australia at the World Championships in Copenhagen in late July.
The event has come together with strong support from hostel manager Dean Grasselli, a keen football fan himself. He collected the prize when Railway Square was voted as the Best Backpacker Accommodation at the 2014 National Tourism Awards.
The action will be free to watch and is open to the public, not only guests of the hostel. While both players have improved significantly since the 2009 clip, this video of Chris Beavon and Daniel Boyle shows a little of what to expect from the competitors.
Railway Square is adjacent to Sydney's Central Station (8-10 Lee St), accessible via Henry Deane Plaza. Action will begin from midday, with all welcome.