Football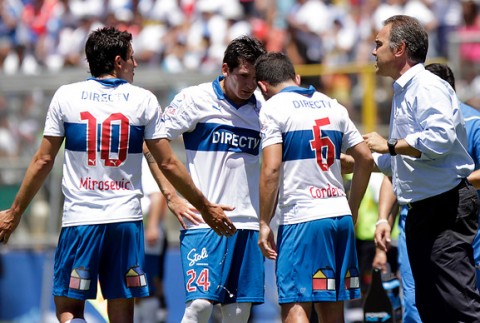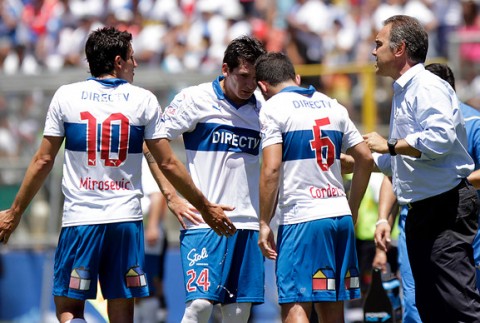 Published on May 16th, 2014 | by John Lyons
0
'Machete' aims to be a cut above at La U
Martín 'Machete' Lasarte wants to shed his 'nearly man' image after taking the managerial reins at Universidad de Chile.
In his previous job at Universidad Católica, Lasarte was so close to winning trophies. They lost the Torneo de Transición in the first part of 2013 to Unión Española on goal difference.
Then they came within a whisker of winning the Apertura in the second half of 2013 before losing to O'Higgins in a Super Final.
When you throw in a last-gasp Copa Chile final defeat – against la U – and a semi-final reverse in the Copa Sudamericana, the pictures becomes even clearer.
Frustrated by the failures, the 53-year-old former Real Sociedad manager quit Católica six months ago. The Uruguayan sat out the Clausura, but now has a golden chance to right the wrongs of his recent near misses at Universidad de Chile.
La U have lost their way since the Jorge Sampaoli golden days, with Dario Franco, Marco Antonio Figueroa and Cristián Romero unable to halt the slide.
They weren't able to land top targets Ricardo Gareca, the former Vélez Sársfield manager, or ex-O'Higgins boss Eduardo Berizzo, paving the way for Lasarte to take charge.
He said: "I feel that you've got to win things at clubs like this. I left Chile feeling that I'd done a good job, but without winning a title. This is an opportunity to put that right and that gives me force and hope."
*La U drew 1-1 at Audax Italiano last night in the launch of the Copa Chile 2014-15. Ramón Fernández scored from the spot for la U, who also had Osvaldo González sent off, while Omar Zalazar levelled for the hosts. The sides meet again at Estadio Santa Laura on Sunday (5pm).