Tennis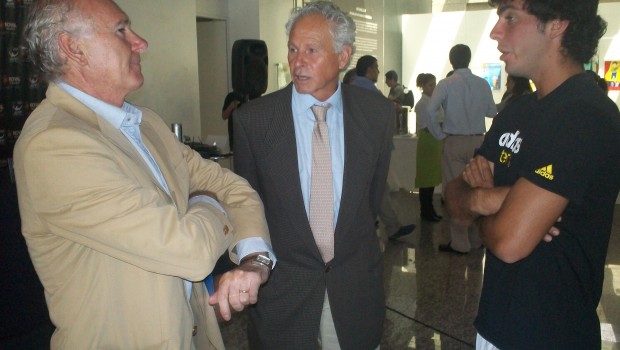 Published on October 7th, 2014 | by Daniel Boyle
0
Lama Leads as Jarry Surges
Gonzalo Lama remains Chile's top ranked tennis player, though Hans Podlipnik has Nicolás Jarry breathing down his neck for Chile's second position.
Both Lama and Jarry fell to Dominican Victor Estrella at the Challenger tournament in Cali, Colombia. It was the second Challenger tournament in that city, with Lama having won his first title in 2014's first Cali event.
Jarry's victory over Horacio Zeballos was not only vengeance for his previous loss to the Argentinian, but also a boost in the rankings, moving 17 places to 227, his career high.
With only a few days left as an 18-year-old, a glimpse back to this time last year will see exactly how far the grandson of Jaime Fillol has come. Upon turning 18, Jarry was ranked 1,115 in singles and 760 in doubles. The Chilean list, which was headed up by Paul Capdeville at the time, had 20 players in a better position than the lanky youngster.
His powerful game has brought a surprising surge through the rankings, with only Lama and Podlipnik ahead of him on the charts, and a place at the qualifying tournament for the Australian Open looking likely.
Those surprised through his blitz up the ranking can only look at his results from the juniors, where he reached a rank of number 8 in the world.
In the doubles Jarry continues his rise through the charts, maintaining Chile's top position with a rise of 19 places to 234. Like the singles, this is his best ranking to date.
Top seed Podlipnik has made a strong start at the F5 tournament in Coquimbo, easing past Benjamin Ugarte 6-4, 6-4. David Fleming won another all Chile battle, beating Bastián Malla 6-2, 6-4. Podlipnik will face Uruguay's Rodrigo Senattore in the next round.