Football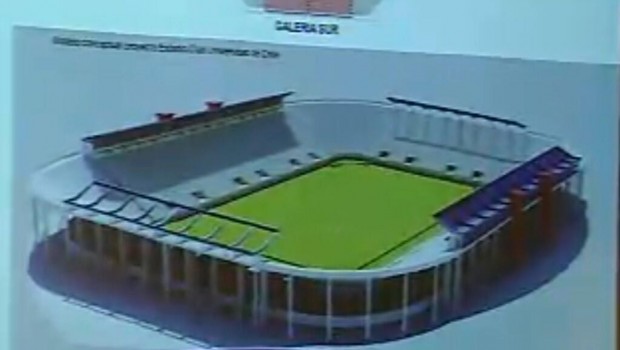 Published on April 25th, 2014 | by John Lyons
0
La U set to fulfil ground dream – at last
Some thought it would never happen, but it looks as though Universidad de Chile are finally going to have their own stadium.
After 87 years of life, one of Chile´s biggest clubs looks set to establish their own base. The location, Pudahuel´s Laguna Carén, is something of a surprise as it is on the outskirts of the city and the transport links aren´t the best.
But most Universidad de Chile fans won´t be bothered about that. La U, under new president Carlos Heller, are set to plough US $50 million into a 35,000 capacity stadium. The club aim to have it up and running by 2017.
It would mean that they would no longer have to play their matches at the Estadio Nacional or Unión Española´s Santa Laura.
A delighted Heller said: "This is an historic day for la U. More than to comply with our promise, we are carrying out the dream of millions of fans. We´re going to have our own stadium, and there will be a before and after in the history of la U."
While Universidad de Chile celebrate, there is turmoil at arch-rivals Colo Colo. Legendary striker Carlos Caszely has quit as a director after only three weeks in his post.
Caszely, and Walter Oliva, were the representatives of the Club Social y Deportivo Colo Colo on the board of Blanco y Negro, but don´t believe they can work with the club´s owners.
Caszely said: "In the two meetings we had, we made clear our concerns about certain things, but they didn´t stay on the record. We did what we could, but now we prefer to step aside."
Meanwhile, Unión Española earned a creditable 0-0 draw against Arsenal de Sarandí in the Copa Libertadores last 16 first leg tie last night.
The rojos will fancy their chances of qualifying for the quarter-finals when they meet at Santa Laura for the return leg next Thursday.