Tennis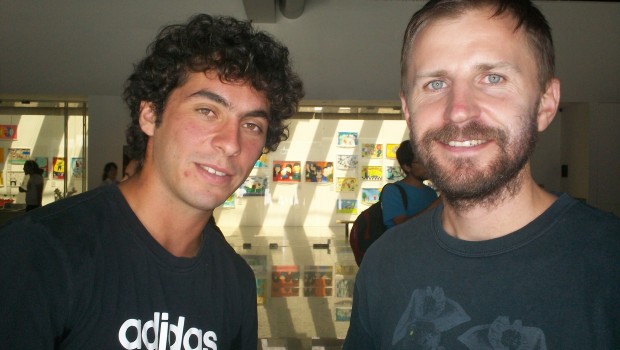 Published on May 27th, 2014 | by Daniel Boyle
1
Gonzalo Lama Opens With Victory in Vicenza
Chile's Gonzalo Lama surprised Slovenia's Blaz Kavcic (120), breezing past the European in straight sets after fighting his way through the qualifiers.
Having won three qualifying matches to reach the first round of the Challenger tournament, Lama (266) was prepared to do battle. The young Chilean had no problems despite Kavcic having a much higher ranking.
He breezed through the match, taking the first set 6-1, before finishing the game off with a 6-2 victory in the second.
Lama will have the advantage in ranking when he plays the winner between Givoannia Lapentti (512) and Matteo Donati (356). The 21-year-old will be looking to add to his collection of 11 victories at Challenger level, which includes the title in Cali.
In Slovenia, Daniela Seguel was unable to push past fellow South American Montserrat González. The Paraguayan (222) was too strong in the opening round of the $25,000 tournament, winning in straight sets (6-4, 6-4).
It wasn't all bad news for La Pantera, who teamed up with Dutch player Wendy Burger to win in the doubles. The combination was victorious in two tournaments in 2013, with the most recent victory giving the pair an 8-0 record.
Seguel has experienced strong partnerships with Cecilia Costa (Chile) and Tatiana Búa (Argentina), with her ranking rising to 110 in the world.
Cristobál Saavedra (426) had an encouraging start at the F3 tournament in the Czech Republic, winning his opening matches in singles, as well as teaming up with Ricardo Urzúa for victory in doubles.