Footbag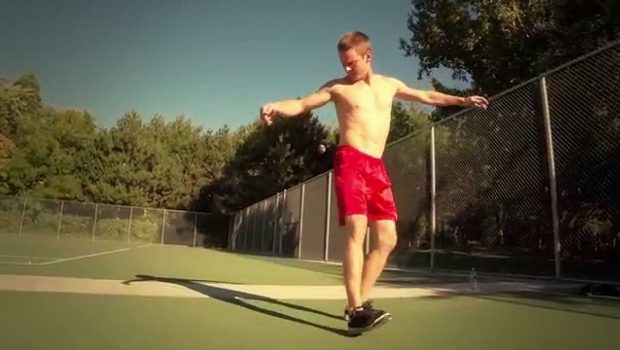 Published on May 21st, 2022 | by Daniel Boyle
0
Footbag Player Profile – Jim Penske
Jim Penske Boise, Idaho, USA. Boise FootClan
Jim Penske has had a long footbag career, with a period of domination at the US Open level. He has been a consistent finalist at the World Footbag Championships, though unfortunately has not been able to compete every year.
Jim's best routines placing is 2nd at the 2007 World Footbag Championships. He was inducted into the Big Add Posse (BAP) in 2002, with the nickname "Pimpske". Penske created challenging combos for the Link of the Day in the 2021 Joulukalenteri. You can read an interview with him here.
In recent times, Jim has been pushing the level of high difficulty shred, setting new levels for fearless (above 5 add) combinations.
BAP Name: Pimpske (2002)
Career Highlights: Multiple time finalist at World Footbag Championships. 2nd Place Routines 2007. 3rd Place Circle 2010. Request World Champion 2017. 5 Times US Open Champion. 1st Place Todexon 9. 23 guiltless, many impressive tricks.
Worlds Finals: 2004, 2007, 2010, 2015, 2017
Request Champion: 2017
Famous Videos:
Standing Still With Jim, Lon and Ken

Penske Shreds – Fire Footbag.

Water Temple 2009
Media:
Seattle Juggling and Footbag Festival (2007)
On The Go With Joe (2017) –