Footbag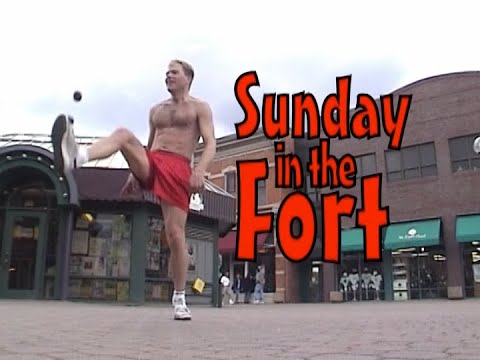 Published on November 7th, 2020 | by Daniel Boyle
0
Footbag on Instagram – October 2020
We're into October 2020 and here's the latest action from footbag players on Instagram.
Here's something from me to begin. Just a backyard kick, a few decent tricks with some kicks in between.
View this post on Instagram
Rice Family Back in Action
We were seeing a lot from the Rice family in Ireland over the past year, and it's great to see some more of them in action doing juggling, footbag and various other active pursuits.
Han the Man Shines in Japan
Han Soto (not to be confused with a similarly named Star Wars character) has been posting a whole lot of content lately, showing great improvement. He placed third in a variety of events in the Japanese Footbag Championships, which were held online.
Hackying the Exercise System
I always get excited when I come across Australian content, though this one also had me intrigued. They are using a bit of hack to improve exercise, seemingly backed by podiatrists. Interesting. In this clip they talk about doing an exercise, like a squat, between each kick. Fun challenge.
Training Up
Another use of footbag in the training area. This looks to be a martial arts instructor in Canada coming back to the hack, with a double around the world on the first day.
Autumn Colours
Normally if you see Pawel Nowak in this column, it's about hardcore shred, but this Polish picture shows great colours behind a big trick.
Spooky Shred
Here's Cass Taylor and her entry for the final of the Spooky Shred contest.
Equipment at the Ready
Here's a great snap of preparations for a footbag session. A couple of bags and the speaker ready to go with some music.
Champ by the Beach
I think this is an older clip, but here is Honza Weber busting big by the beach, shared by The Artball, a collection of freestyle football videos.
One Year on for The Paradox Symposium
Speaking of Instagram pages, The Paradox Symposium has done a great job finding great content both old and new across footbag. They celebrated one year of action recently.
RIP Rippin' Rick Reese
Unfortunately an icon of the sport recently passed away, and the tributes were flowing for the inventor of many tricks in the modern game, Rick Reese. This including the sharing of the video Sunday in the Fort by Jeremy Benton, you can see that at the top of the page.
That's all the action for October 2020. Glad to see so many people sharing their tricks on Instagram.