Footbag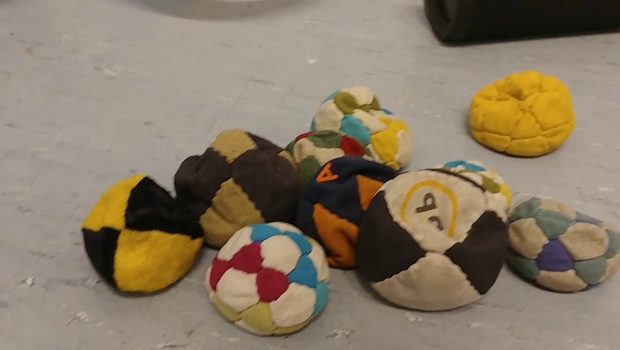 Published on June 12th, 2020 | by Daniel Boyle
0
Footbag on Instagram – May 2020
May 2020 has footbag players preparing for the first ever online Worlds.
With different countries around the world in varying stages of lockdown or recovery following the Coronavirus situation, we take a look at what footbag players have been up to in the month of May.
For me I played a fair bit but didn't get so much online. What I did mention in this post was the plethora of online competitions and content which has been a really cool thing to see from the lockdown.
Trick a Day in May
Kevin Hogan treated people to a month full of tricks with varying objects. Here's one of the final days.
Foot Juggling
His account is about "learning to juggle with my feet while my wrists heal". Seems Jonah is doing a great job of that.
Footbag Player Cards
One of a number of cool initiatives in the leadup to the online Footbag Worlds. The top players have been assigned trading card style logos.
Rolling Rally
Naomi Lowinger with great consistency.
Duck and Dive
A great run of ducking and diving contacts from Canada.
Whirl War
Han from Japan impresses with a smooth style on the "Whirl War" drill as well as some interesting tricks with the heel.
Honza's Bright Idea
A bright spark, kicking with a lightglobe. Doesn't work every time.
A Tribe Called Footbag
If you are reading this, you probably relate to this illustration in some way.
Pawel Back Outside
Some big tricks as usual from Pawel Nowak in Poland, enjoying the sunshine.
Weird Tricks
One of the competitions I mentioned early in the piece was the effort from Matt Cross to get people going for the weird tricks. Here's an effort from Dustin Rhodes.
Let's see what comes for the next month in footbag, it's been a strange time around the world but let's hope we keep seeing cool content coming. Take a look at the Footbag Online website for more information about the upcoming Worlds events.