Footbag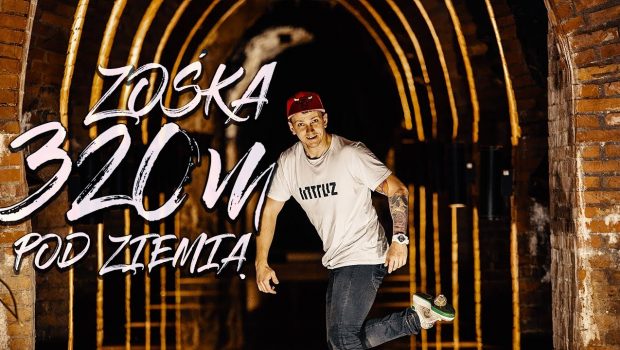 Published on June 6th, 2019 | by Daniel Boyle
0
Footbag on Instagram – May 2019
The latest in Footbag on Instagram. This time May 2019. Time flies.
Here's something from me to begin. It's freezing cold winter now, but before that arrived, I tried to get some clips with the autumn colours. Hopefully I will have a new vlog out shortly with some further footbag among the leaves.
Festival Footbag
This account "Officialsacknation" has been posting a lot of kicking content lately. This is a great reminder of my early days of footbag, playing at concerts and music festivals.
Liverpool Promo Footbag
This one doesn't look like it would last long once you started kicking it, but I do really like the idea of promotional footbags in team colours with logos and all that sort of thing. I think there's probably a big opportunity for it.
An apple a day
Here's Honza Weber in Italy. Kicking an apple.
Footbag Net vs Badminton
Footbag players taking part at the Olympic Sports Picnic in Poland. Footbag Net up against badminton, and footbag wins the rally! Hopefully that will be enough to put us into the Olympics!
Poland will hosts Worlds this year.
High Flying Clipper
This is a great action shot, which aren't always easy to take in footbag. A big jump for a flying clipper.
Pawel Nowak Takes on the World
Pawel Nowak jumps out from the world map for some big tricks. He will be out to impress at the World Footbag Championships in Poland.
Riverside Footbag with Chinsen
Christopher Schillem lays down some big tricks by the Elbe River in Germany. He has put out some great clips recently.
Vasek on the Beach
When Vasek put out his training manual with Dan Ednie, about ten years ago now. He talked about training on uneven surfaces and the like. You can't get much more uneven than having the waves roll over your feet.
Hacky Comic
I came across this three panel comic, and it's got some footbag in it, so it gets on this list.
Great control
Here is a young player of the future with some great control on the consecutive kicks. It's great to have a strong kicks basis before moving on to the harder tricks. That will help with consistency, stamina and being able to produce long runs.
So that's all for the month. Keep kicking, join in the footbag Instagram community and prepare for tournaments like Worlds!