Footbag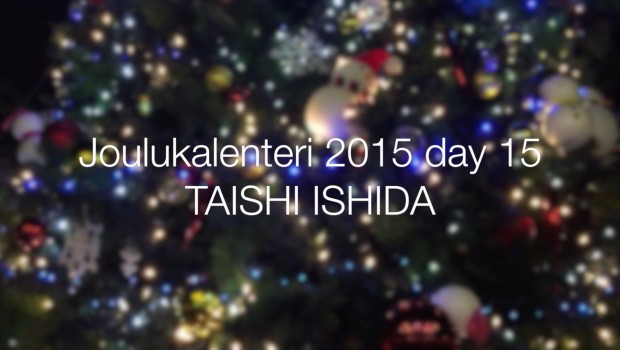 Published on December 15th, 2015 | by Daniel Boyle
1
Footbag Joulukalenteri 2015 – Day 15 – Taishi Ishida
Day 15 of the Joulukalenteri comes from Japan, thanks to Taishi Ishida. Taishi has been doing awesome work promoting the sport, as well as shredding hard.
TAISHI ISHIDA Joulukalenteri 2015 day15 This is my footbag video. TAISHI ISHIDA Official site http://www.taishiishida.net/
Following on from the 2014 Routines World Champion is the 2014 Shred 30 World Champion. Taishi Ishida beat off a list of elite players including Evan Gatesman, Vasek Klouda and Aleksi Airinen to take Japan's first ever freestyle footbag world title.
Aside from increasing his skill level, Taishi has put huge efforts into promoting the sport in Japan, having taken his first steps toward toe stall when Day 11's Ken Somolinos was making waves in Japan. Thanks to Taishi and his passionate attitude, thousands of people around Japan have been exposed to the sport and he hopes to spread that influence further throughout Asia in the coming years.
Below you can see the 2014 effort to win the Shred 30 World Championship in Paris.
Taishi Ishida from Japan won the "Shred30" category in Footbag Freestyle, at 35th IFPA World Footbag Championships 2014 in Paris, France. His score was 242points.