Footbag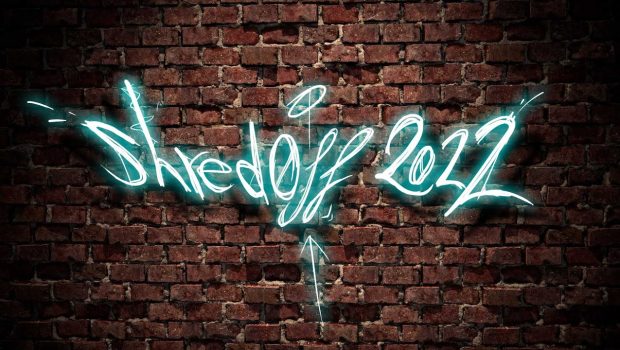 Published on December 3rd, 2022 | by Daniel Boyle
0
Footbag Interivew – Sergio Garcia
Sergio Garcia from Spain will become the new International Footbag Players Association (IFPA) Executive Director. We caught up to chat about his plans and his own footbag game.
Sergio has been instrumental in running a number of tournaments, especially the online Shred Off event this year as well as the Worlds events that have been online. He is a champion doubles player and always building up his freestyle game. We can only hope his positive energy will rub off on the sport of footbag.
This interview is part of the 2022 Footbag Joulukalenteri.
You've just been elected as Executive Director of the IFPA. What does it mean to you? What are your hopes and dreams for your time in the position?
I am very honoured. I love this sport and the footbag community and I am aware of the responsibility. In the next 2 years I will do my best to continue the awesome job that my predecessors did but also try to put a bit of my own experience that I think can be helpful for the sport.
You have been very involved in the process for making the online competitions happen over the last few years. What have been some of the highlights and lowlights of that journey?
Since the bloom of the internet, there have been many members of our community that have worked very hard to make footbag an active sport through online competitions. Tuukka Antikainen created the Joulukalenteri and many people like Mark Monistere brought us online small events that made the players entertained and level up.
During the beginning of the pandemic a group of people including me dedicated a lot of work, hours and effort on doing the online freestyle world championships. The format was a tremendous success for two reasons: players were able to keep competing internationally even though there weren't in-person competitions and we filled the internet with top level footbag videos. The following year we did the same. This year, we have had in-person competitions and the World Footbag Championships were held in Poland after a 2 year break. However, there are still many players around the world that can´t travel abroad. This is the main reason why we did the Shred-Off online competition.
Your game is getting stronger all the time. What sort of training do you put into footbag?
View this post on Instagram
Thank you. My main purpose every time I shred is to have fun. If I go with a certain drill in mind and that's not my day so I can't hit it, I change of drill and keep playing until I´m happy enough. But what has made me get better and better is posting my videos on Instagram and Youtube and receiving tips and encouragement from my footbag friends.
How did you first find out about footbag? What has kept you playing all these years?
I was the football coach of the female team of my University. Paloma Mayo played in that team, and when I saw her doing crazy and beautiful tricks with the bag I fell in love with the sport. Some friends like Keko started with me and we have been having fun together since then.
What skills do you bring to the position of Executive Director? How will these help you in the position?
I have helped run many footbag and freestyle football events (more than 20 between the two of them). In Spain, I´m the co-president of the Spanish football freestyle federation since 2014. But my biggest quality is the ability to get surrounded by skilful people.
What are some tips for players wanting to start out at playing doubles?
If you play footbag, you know how it feels when you have bad training. How depressed you are when you go back home. That never happens in doubles. It is always a joy.
What's a trick that you are working on that you haven't quite hit yet?
I always joke that I will retire when I hit nemesis haha. I´m not even close though. I have hit jani walker, fury, furious osis… I really hope that I can hit that trick before my body tells me to stop.
View this post on Instagram
Who is a footbag player that inspires you?
I find inspiration in every player. All of the freestyle and net players had a difficult path to become the players they are right now, and that has always motivated me a lot.
Which players are you excited about watching progress in the coming years?
The Japanese scene is quite strong. Travis Ray from the USA and Sebas Ceballos from Colombia are very young and always pushing their level.
How do you see a footbag at the moment? How do you think you can improve that through the IFPA?
Footbag health is not good at the moment. There are many reasons why this happened, but I prefer to focus on how to solve it. We need a better marketing plan and give tools and guidance to our members in order to encourage them to run more competitions and footbag workshops.

Are you also involved with some freestyle football events? How can footbag connect with other similar sports?
Yes, I´ve run many football freestyle events and it is very similar to footbag freestyle. Working closely with them or just studying their success is key for our future in my opinion.
Is there anything more you would like to add?
If you love footbag and want to do something to make our sport better,  you should work actively with IFPA. We will hear your proposals or let you know how you can help the most!
This is Footbag (www.Footbagspain.com) from Sergio Garcia on Vimeo.