Footbag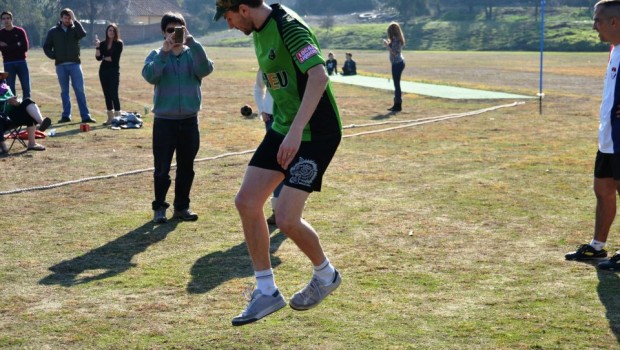 Published on December 2nd, 2018 | by Daniel Boyle
1
Footbag on Instagram – November 2018
Another month of the happenings in the footbag community on Instagram. I have been running this monthly segment for a while now so some of the faces are going to be familiar.
As for myself, I have actually been fairly limited in my kicking. I just got out for the first proper session in some time today.
December is exciting as it is the month of the Joulukalenteri. Here's an extra bit from me, from a day I spent filming for my own effort.
This is a long running tradition in the footbag community, and this year Ryan Morris will be behind the wheel.
Fire up the Joulukalenteri
Ryan has been in this segment a few times but he has a very important task coming up. His game is really improving too! Here's some pixie shuffle.
Heavy Shred with Josh Gayhart
This guy is bringing out some big moves each time he posts a clip. I've featured him a few times before and that is definitely deserved. This one doesn't disappoint.
Gary Zhong in China
I have had a few clips from Bruce Li in the past year who has brought his Jianzi skills into the footbag world. Even better, he is bringing some young recruits with him. The scene in China is increasing and hopefully we will see some competitions there in the future.
Boxing with Tuan Vu
It is the legendary "Disco Ninja" showing some footbag skills to some boxers. It is great to see other sports using footbag as a way of cross training. Tuan is quite involved in the martial arts scene, particularly Jiu Jitsu.
Sergio Slo-Mo
A great slow motion clip from Sergio Garcia in Spain. The bag works quite well against the background in this clip.
Making a Comeback
Sometimes people who haven't played in quite some time will pop up with a video in the Instagram feed. Here is Mikel Oroz – in his words, a first proper training session since 2011. That year he took out the Intermediate Routines title at Euros.
The Champ
This one is only a photo, it's from Euros in Kranj earlier in the year. I was thinking earlier in the month that despite being World Champ, we don't see so much of Patrik Černý in videos.
California Games
Definitely not current, but the game California Games was an inspiration for many players. Footbag was included among other sports like skateboarding and surfing on early console systems.
I was looking for a "footbag in front of a nice background" video, and this one surpassed all expectations. That includes on the view count, after one day it has more than 50,000 views.  Aside from excellent views across the famous Yosemite National Park, these two both have quite good control. Hope to see some more of them in the future, and maybe footbag could use the publicity.  Also, I would love to visit Yosemite some day.
Double Pendulum
Scott Davidson has been playing every day since he turned 40, which is some years back now. He is very skilled at seamless juggles, although this one is a little bit different. He holds on to the bag after the juggle to do a pendulum with both bags.