Football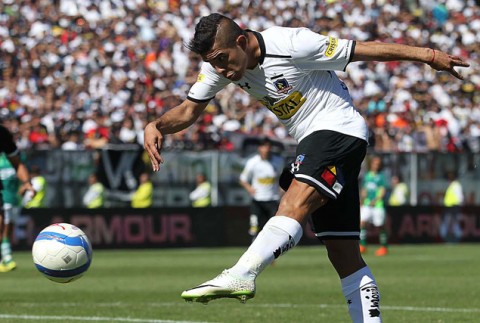 Published on April 14th, 2014 | by Daniel Boyle
0
Colo Colo to Host Benefit Match for Valparaíso Fires
ANFP President Sergio Jadue has announced that Colo Colo, who were crowned as champions, will play an "all-star" lineup in benefit of the recent tragedies in Chile.
With the north of Chile recovering after being shaken by an earthquake measuring 8.2 on the Richter scale, Chile was rocked to see the historic city of Valparaíso in flames.
In order to raise funds for the victims of both tragedies, Colo Colo will play an "all-star" team, with the Copa Chile final between Iquique and Huachipato to follow at Estadio Monumental.
The matches will take place on April 16, with the Colo Colo game kicking off at 7:30pm and the Copa Chile final to being at 9:30. Both Huachipato and Iquique have already qualified for the Copa Sudamericana, with Colo Colo's league title meaning Universidad Católica will return to international competition this year.
The benefit match will also mean more people will go to the stadium. Concerns were expressed that a match between two regional teams may not attract large crowds in Santiago.
Huachipato pushed their relegation fears aside to thrash Universidad de Chile, scoring 5 goals in the one half to come from behind for a 5-2 victory. They are now ahead of Everton, Audax Italiano and Rangers on the annual table.
Jadue also announced that the Chilean team will play a match in Calama's new stadium, also in order to help the earthquake victims.