Rugby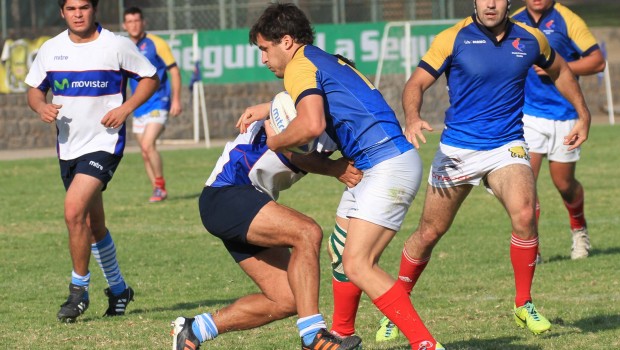 Published on June 16th, 2014 | by John Lyons
0
Classy COBS back in the old routine
COBS made it two wins out of two in the Central ADO Primera rugby tournament with a comfortable win at Stade Francais.
Stade had hoped to bag their first Group A victory, but found Arusa Torneo de Apertura winners COBS too hot to handle. The visitors eased to an impressive 26-3 win and top the table with ten points.
They are one point ahead of Country Club, who have also won their opening two fixtures. On Saturday, Country Club saw off Sporting, from Viña del Mar, 29-7.
The other Group A fixture at the weekend saw Old Boys launch their campaign with a hard-fought 26-16 victory at Old Reds. Old Boys lie third.
There were two matches in Group B at the weekend. Universidad Católica beat Troncos 41-28 in a high-scoring match on Saturday, while Old John´s, of Concepción, edged out Old Macks 24-22 in a thriller on Sunday.
Católica and Old Georgians, who didn´t play at the weekend, both have five points from one match played, with Católica top by virtue of a better points difference. Old John´s, who have played two matches, are third with four points.
Next Saturday, COBS host Sporting, Old Reds entertain Stade Francais and Alumni take on Old Boys in Group A.
Troncos host Old Georgians and Viña are at home against Old John´s in the Group B fixtures.