Tennis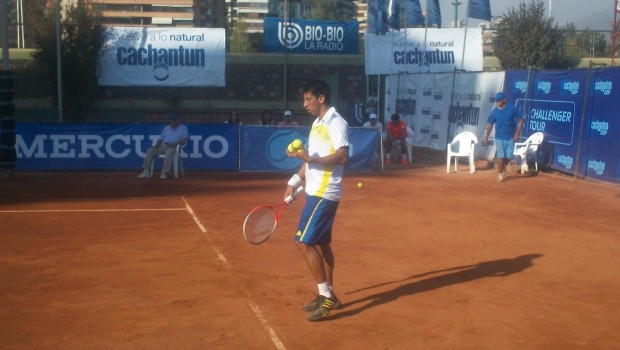 Published on October 11th, 2015 | by Daniel Boyle
0
Chilean Jorge Aguilar Retires From Tennis
Veteran Chilean tennis player Jorge Aguilar has hung up the racquet, moving straight into coaching ranks with Christian Garín his first protege. 
Aguilar, 30, finished his career at the Chile F6 tournament with a loss in the final to Guillermo Rivera at Santiago Lawn Tennis Club. Aguilar reached a high of 167 on the ATP rankings in 2010, having first entered the charts in 2000. "Manimal" finishes his career with 22 singles titles at the Futures level, the most recent being the Chile F5 tournament. It was a three set affair against Rivera, with the younger of the pair managing a 6-3, 4-6, 7-5 victory and dashing the hopes of one last title for Aguilar.
In doubles, Aguilar has had a strong run during the Chilean season, winning the F2, F3, F4 and F5 tournaments, bringing his career total to 34. Two of those victories came in Challenger events, with Panama City in 2013 and Trani in 2011. The Chilean also finishes with a positive Davis Cup record, with 8-7 his total, after 11 nominations. Aguilar also managed what none of the current generation of players have been able to, reaching the main draw of the French Open in 2010.
Aguilar will take over from Argentina's Guillermo Pérez Roldán, formerly ranked at 13 on the ATP charts. Aguilar said to La Tercera that there had been some kind of falling out between coach and the former French Open Junior winner, and that he would be taking over until the end of the season.
"I know that with the experience I have, I can keep going as a trainer. Many players don't want to keep travelling once they finish their career, but I want to highlight myself as a coach," he said.
Hans Podlipnik was Aguilar's partner in the F2 and F3 victories and has continue an impressive run of doubles form, winning the Sao Paolo Challenger alongside Brazil's Caio Zampieri over Nicolas Kicker and Renzo Olivo. A tight first set finished 7-5, but there were no worries in the second set, with the final score 7-5, 6-0. It is Podlipnik's seventh victory at the Challenger level in 2015. Keeping up the strong form may have Chile's top ranked player looking at direct entry into the Australian Open draw in 2016.