Football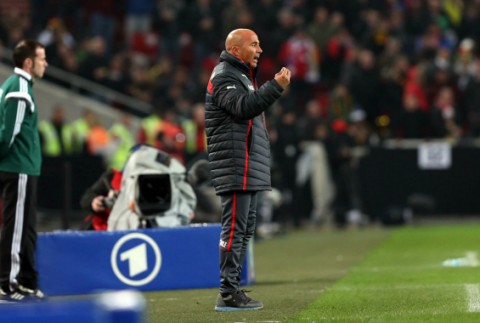 Published on March 7th, 2014 | by John Lyons
0
Chile boss Sampaoli scotches exit fears
Jorge Sampaoli has dismissed reports suggesting he is contemplating quitting as Chile manager after the World Cup in Brazil to go to Europe.
Sampaoli was quoted in an interview with Spanish newpaper Marca mentioning that he had an exit clause in his contract after the World Cup and that he would like to manage in Europe in the future.
News of the interview quickly reached Chile and fears grew that the charismatic ex-Universidad de Chile boss could resign as national team boss.
However, Sampaoli took the unusual step of asking the ANFP to put out a statement on his behalf to scotch the speculation.
He said: "I have a commitment with Chilean football and the president of the ANFP (Sergio Jadue) to work as coach of the national team until after the qualifiers for the World Cup in Russia in 2018…I'm going to comply with what has been agreed."