Basketball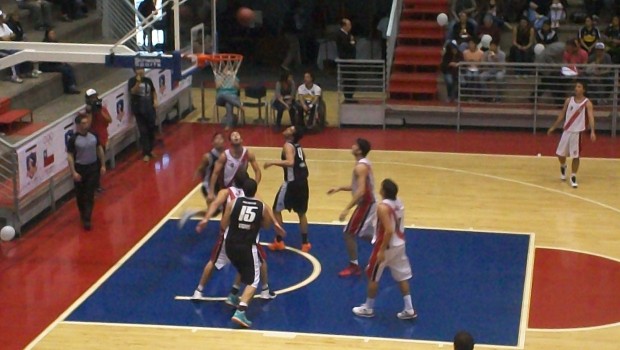 Published on May 15th, 2014 | by John Lyons
0
Católica and Colo Colo gear up for basketball clásico
The football clásico between Universidad Católica and Colo Colo is set to transfer itself to the basketball court this weekend.
After a 16-year absence, the derby is back following Colo Colo´s return to the basketball ranks.
And the eagerly awaited showdown in the Libcentro competition has added spice because the two sides have both won their opening two Zone B matches.
The game takes place at the Centro de Entrenamiento Olímpico (CEO II) in Ñuñoa at 6pm on Saturday and a bumper crowd will be expected.
Universidad Católica coach Miguel Ureta, who took charge of the silver medal- winning Chile team in the South American Games in March, is expecting a testing encounter.
He said: "It will be a difficult game, without doubt, because they have a team with quality players, with players that were in the South American Games.
"Meanwhile, we´ll go with home-grown players, which has been our style over the years."
It isn´t the only weekend match between two teams with 100 per cent records. In Zone C, Puente Alto host Stadio Italiano on Sunday (7pm). The former have won all their three matches, while Stadio Italiano have won two from two.
The other Zone B match is Club Providencia vs Municipal Quilicura on Saturday at 8pm, while Boston College entertain Santiago INBA in the other Zone C game at the same time.
There are three matches in Zone A. Sportiva Italiana host Sagrados Corazones in Valparaíso on Saturday (8pm), while table-topping Colegio Los Leones take on Arturo Prat in Quilpué, also at 8pm. On Sunday, San Luis Quillota host Árabe Valparaíso (7pm).
In Zone D, the big match is between the top two, Español Talca and Universidad de Concepción, in Talca on Saturday (8pm). Alemán Concepción entertain Tinguiririca at the same time.
*On the women's front, Chilean international Ziomara Morrison is set to play for Colegio Los Leones in the Liga Femenina.