Vlog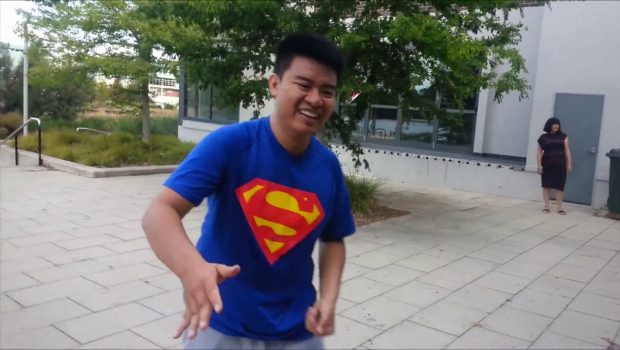 Published on March 12th, 2018 | by Daniel Boyle
0
Capital Eyes – Vlog 41 – Kicking With Khoa
When Khoa Nguyen visited Canberra, we were lucky enough to get a session together and play some footbag and freestyle football by the lake in Belconnen.
I have talked to Khoa online for many years and we always said that it would be great to meet, so to finally meet was a pleasure. It was a flying visit to town, so unfortunately we were only able to have one session together, but that was a lot of fun. We were also joined by Dianne Wilson, who makes a cameo in the vlog.
To fill out the video, I got some extra shots from the lake and other areas nearby Belconnen, which came from a ride a few days later around the lake and then out to Shepherd's Lookout, which has been featured previously in these pages.
Khoa has a contagious sense of enthusiasm, which makes the sessions a lot of fun. The comments are filled with "you got it, you got it man", even if the evidence shows that maybe I don't have it.
Khoa also got in a kick with Tom Kentta in Sydney. I had kicked with him just a couple of weeks before, and actually went to Sydney the next day, so it would have been great to cross paths, but that didn't work out.