Vlog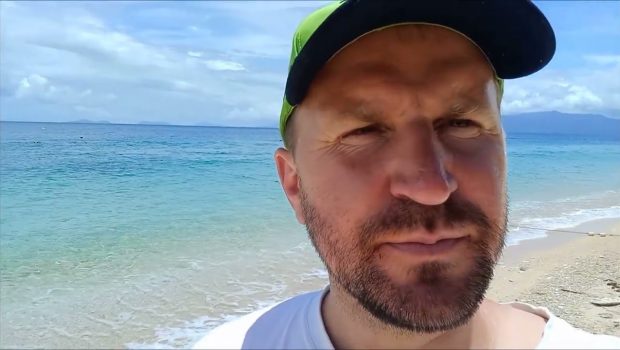 Published on March 11th, 2023 | by Daniel Boyle
0
Capital Eyes – Vlog 100 – Frankland Islands
From Cairns there are a wide variety of trips to the Great Barrier Reef, we chose an outing to the Frankland Islands.
When we were originally heading to Cairns, I had booked a trip to the reef with a waterslide going into the water. That was booked out this time around, so I had to consider other options. We had a voucher for this trip, so we were able to get a good discount. We also had waterslides as various places we were staying, so that made up for it. The big plus for me on this activity was that it was beach based, so they had various activities like kayaking and stand up paddle that you could have a go at.
I didn't know this at the time, but there is only one company which goes out to the island, so it's only the small group that you go out on the boat with.
We decided to stay on shore while most of the people went for more of a snorkelling excursion. It gave us a bit more time on things like the Stand Up Paddle and kayaks, though all that time didn't make for much progress, as you will see in the video.
Apparently when Captain Cook was doing the naming, he had double meaning with his naming. There was a Lord of the Admiralty, as well as his nephew. Both of these fellows were named Sir Thomas Frankland.
There was a good little spread on the way back on the boat – cheese and crackers, little cakes and other things. They also served up a good lunch with a great variety of food on there. All in all it was a pretty good tour, it was convenient to be dropped right at the door as well, though I think we were the last stop so we criss-crossed all over Cairns before we arrived to our destination.