Surfing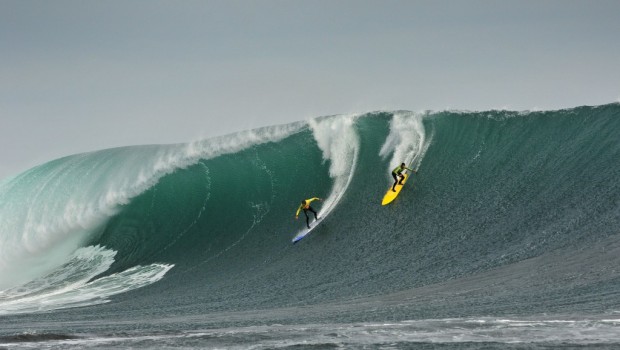 Published on February 13th, 2014 | by Daniel Boyle
1
Big Wave World Tour to Kick Off in Chile
Punta de Lobos will once again play host to the first event of the Big Wave World Tour, with the circuit now in the hands of the ASP.
Ramón Navarro will once again be the local hero in the first of six events. The events will take place on a more flexible schedule, with the three Southern Hemisphere events to take place between April 15 and August 31. South American breaks Punta de Lobos and Pico Alto (Peru) will remain on the tour, while South Africa's Dungeons is a new addition.
In the north, Mexico, Spain and Hawaii will host events between October 15 and February 28, 2015. Todos Santos, Punta Galea and the infamous Jaws will make up the northern section of the circuit. One wave that has missed out on the tour is California break Mavericks.
While the big wave events have previously been a haven only for "hellmen" and "mad dogs", the ASP involvement will allow the participation of surfers such as Kelly Slater, Mick Fanning and other current leaders on the world tour. The surfers will hope the flexible arrangements will allow more of the events to take place in the new season. Many previous event have failed to take shape due to not having the perfect conditions for the tournaments.
"The big wave community is one built on respect and a collective admiration of the ocean," tour founder Gary Linden said. "When we started the BWWT, it was designed to celebrate the achievements of this community and our relationship with the ASP will allow us to do so on a significantly enhanced platform. We're very eager to see what the 2014/2015 season brings."