Sports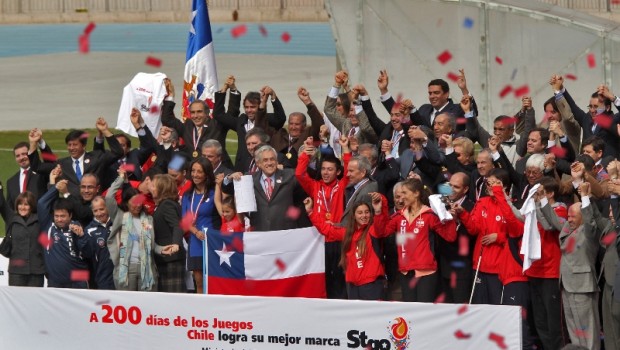 Published on February 15th, 2014 | by Daniel Boyle
0
Adimark Undertake Survey on South American Games
With the presidential elections over, research group Adimark have joined forces with the South American Games organisers to gather perceptions about the event.
One key question missing from the survey was "will you attend the Games", however respondents were generally positive about the effects of the major sporting event, which will open on March 7.
1,081 people participated in the telephone survey, which took in responses from throughout Chile. While Chile's "sporting culture" is something that has been critcised, 64 percent of people expressed a great interest in sports. Despite that great interest, only 34 percent of those questioned participate regularly in sporting activities.
20 percent of those surveyed belong to a sporting club, with the amount slightly higher for those in the regions and a larger positive response from males than females.
The advertising campaigns for the Games have not yet caught hold, while the majority of respondents had heard talk of the event, 30 percent had not heard of the Juegos Suramericanos.
Among the athletes to represent Chile, flagbearer Tomás González was the most recognised figure, having built his profile with strong performances at the London Olympic Games. Of those who answered the survey, 81 percent were familiar with the gymnast. The only other athlete to score over 50 percent recognition was Kristel Köbrich (52%). Fellow London Olympians Natalia Ducó (46%), Francisca Crovetto (31%) and Caterin Bravo (23%) followed in the recognition rating.
DAR Chile president Claudia Vera and inline skater Maria José Moya rounder out the list with 17 and 16 percent, respectively. Rather than asking if people would go to the Games and support their country, the question related to how much the event would support the image of the country, with 76 percent giving a positive response.
One question that may affect that image is the ability to fill the stadiums. While tickets to many events are free, Chile will be looking to present an impeccable event to give themselves better standing for bigger events such as the Pan American Games.