Tennis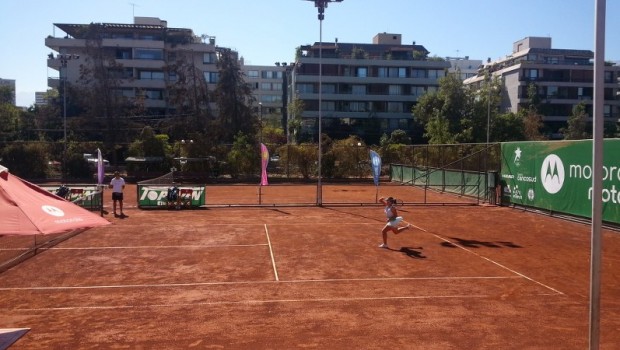 Published on October 15th, 2014 | by Daniel Boyle
1
Vengeful Souza Smashes Jarry out of San Juan
After beating Hans Podlipnick in the first round, Brazil's Joao Souza continued his Chilean diet, having no problems in beating Nicolás Jarry.
Jarry was looking for a repeat of his surprise victory in Quito, but Souza was not having any of that. The Brazilian, ranked 104, stormed to victory, keeping a clean sheet on his first set and going on to win 6-0, 6-2. The tournament is not over for the Chilean teen though, despite the humbling loss, he turned things around in the doubles.
Teaming up with Brazil's Marcelo Demoliner, who holds a doubles rank of 129, Jarry (232) is through to the semi-finals after the tall pair were too strong for their Argentinean opposition. Despite the home advantage, Guido Andreozzi (225) and Guido Pella (220) could not get the rhythm to deter the visitors. Jarry and Demoliner went on to win 6-3, 6-4.
In Peru, Fernanda Brito continued a strong run of form. The 22-year-old has two titles for the year and will be hoping to add another to her belt in Lima's F7 tournament. With top seed Andrea Koch falling in the first round, joining Barbara Gatíca and Cecilia Costa in leaving the tournament, Brito is Chile's only hope.
While second seed Bianca Botto would be the hometown favourite, Brito will look to continue on in the tournament after defeating Guadalupe Pérez Rojas in a three set second round affair. The next opponent will also be from Argentina, with sixth seed Victoria Bosio standing in her way. The winner of that match will play Botto or fifth seed Francesca Segarelli, while the other side of the draw has no seeded players.
Brito, alongside Brazil's Eduarda Piai will continue in the quarter finals as top seeds, while Cecilia Costa and Barbara Gatica will face the combination of Pérez Rojas and Sofia Luini. The Argentinean pair are second seeds in the tournament.
Closer to home, the Chile F6 tournament continues in Villa Alemana. A key quarter final matchup will be regular doubles partners Ricardo Urzúa and Cristobál Saavedra, while another all Chilean clash will see Jorge Aguilar take on Benjamín Ugarte.
Saavedra and Urzúa are top seeds in the doubles, and easily advanced to the semi-finals. A victory would guarantee Chilean opposition in the final, with Jorge Montero and Simon Navarro facing Eduardo and Felipe Lacalle. The top seeds face Mariano Kestelboim and Alan Kohen