Sport/Life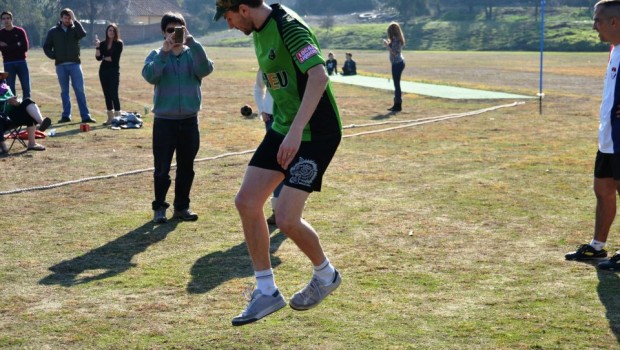 Published on April 10th, 2014 | by Daniel Boyle
0
Sport/Life on ABC Radio in Melbourne
Thanks to I Love Chile boss Dan Brewington, Sport/Life appeared on ABC Radio in Melbourne with veteran foreign correspondent Raf Epstein.
Late one night a call came through from Australia to I Love Chile, looking for somebody to appear on the Correspondents' Club segment. After the previous week hosted the Mexico correspondent for the New York Times, this was followed up by a look further south in América.
Dan Brewington suggested Daniel Boyle as the man, and the quick chat with Raf Epstein provided an opportunity to talk about I Love Chile, Sport/Life, the Santiago Saints Australian Football Club, DAR Chile and the European Footbag Tour. The full interview can be heard below.
It is not the first time that Boyle has appeared on Australia's national network, having previously been in the studio at ABC 666 in Canberra in order to promote the 2008 Australian Footbag Championships.