Sport/Life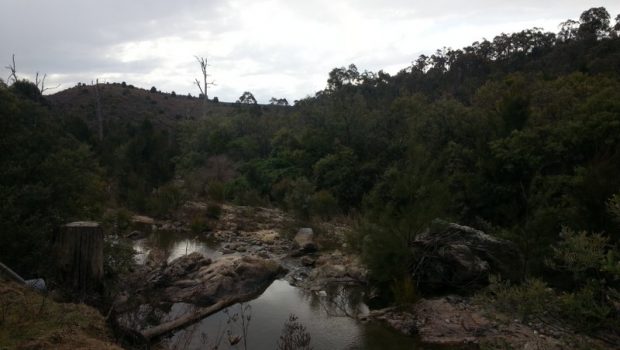 Published on January 7th, 2019 | by Daniel Boyle
0
Sport/Life – Plans for 2019
Plans for 2019. I recently took a look back at my plans for 2018 and saw how things panned out. Now it's time to take a look at the year ahead in 2019.
At the start of 2018, I put down some of the things I would like to do. Some came off, some were pipe dreams and some were just never going to happen. I recently did a review of these things to see how I went and the results were mixed.
Here are some hopes and ideas for what will happen this coming year. Same with last year, I'll break it down into different segments.
Canberra Walks
Two years in a row, posts about walks in Canberra have taken most of the top spots on my end of year list. This year I plan to build on that, both with pictures I haven't used as yet, as well as doing more walks and writing about them.
I haven't got so much in mind, but I'd like to make some more trips out into Tidbinbilla and Namadgi and potentially have a crack at Bimberi Peak, the highest point in the ACT.
Capital Eyes Vlog
This has been quite fun to do. I wasn't quite as productive as the previous year, but I reached the half century mark. There is quite a lot of backlog of footage so I'll see what I can make of that. I also have the thought to do some more footbag specific vlogs, talking about certain types of training, teaching, etc. It might be a case more about do as I say, not as I do.
I would like to say I would get better at filming, editing and all that important stuff, but I kind of enjoy making the rough edges, I feel that represent more my style. There's also the ever present idea of putting out another issue of the Capital Eyes zine. The world (nobody) has been waiting a long time since Issue 12.
Footbag News
I'll definitely continue with my monthly Footbag on Instagram posts, but there's definitely more that I can do. I've actually been working away at a couple of things, we'll see if they can come to fruition. These include Footbag Profiles of some of the best footbag players around, a look at the tutorial material that is already available, with some extra insights from my teaching background to add to it. I am also interested in creating something about the history of different moves, but I think that's a longer term project.
For the Shred Global website, I did a number of interviews. I might first bring them back online as the site doesn't exist anymore, but then also do some new interviews.
What I would particularly like to do is go to Worlds or another major footbag tournament, but we'll see how things pan out on that.
Chilean Sports News
There will probably be less of this during the coming year. It's coming up to five years since we've been out of Chile, but that was the main focus of this site in the beginning, particularly while in the Start-Up Chile program. I've been saying for many years that Nicolas Jarry is going to be a surprise package, but this year could be the year.
There is the Pan American Games in Peru this year. I have an idea in mind of attending the following edition in Santiago, but that's probably one of those pipe dreams.
Last year's plans had space for family travel, music and a couple of other categories. There may be some occasional posts on that, but it's not something I plan to focus on this year.
So thanks to all those who have passed by this site and hope to continue with some strong regularity this year.