Tennis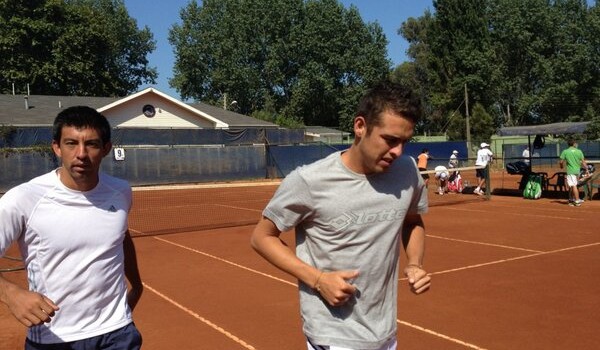 Published on July 21st, 2014 | by Daniel Boyle
0
Saavedra and Sáez Fall in Finals
While their names have been regulars in the doubles finals, both Juan Carlos Sáez and Cristobál Saavedra were surprise finalist in their futures tournaments.
Neither of the Chileans could take the cake, with Sáez runner-up in Serbia's F5 tournament, while Saavedra was second-best at the F8 in Germany.
It was a rapid ending for both young players, with neither able to take a set from their European opponents. Saavedra could not overcome Peter Torebko, the German making light work in a 6-2, 6-4 victory. Alongside his usual partner Ricardo Urzúa, the Chileans also reached the semi-final of the tournament.
Torebko also won the German F7 tournament and now has four titles for the year. An impressive feat considering that it is only his ninth title since 2008.
Sáez went one better in the doubles, losing in the final alongside Guillermo Rivera, and repeated the outcome in the singles final, going down to Croatian Matej Sabanov in straight sets. Sáez went in with the ranking advantage, but was no match and lost 6-0, 6-2. The Chilean was looking for his first singles title outside his native land, but couldn't add to his collection of three singles and and 14 doubles titles.
A disappointed Sáez tweeted after the tournament, "I didn't want this week to end like that. But I couldn't get there, in all forms it was a good week and I won matches which is most important. Now to Belgium."
Rivera continued his rise in the rankings, with a boost of 18 places to 688, while Nicolás Jarry kept a firm hold on Chile's number three position, rising 19 places to 313. The biggest mover was David Fleming, who jumped 120 places to 1,126 after reaching the round of 16 in Belgium.
Christian Garín was almost through in Switzerland, reaching the final round of the ATP qualifying event. One hour and 50 minutes saw a regular change of momentum, but the match eventually went to Gianni Mina 6-3, 3-6, 6-3.
Jorge Aguilar remains on top of the doubles rankings at 258, however Urzúa rose 21 places to 278 on the list. His partner Saavedra is close behind at 308, rising 15 places. Jarry (317) also had a rise, moving up 24 places. Rivera was up 84 places to 502, but was eclipsed by Simon Navarro, who is the next Chilean on the list.
After partnering Jarry in the loss of the final in Germany's F7, the Navarro has moved to 677, up 132 places on the ATP list.