Surfing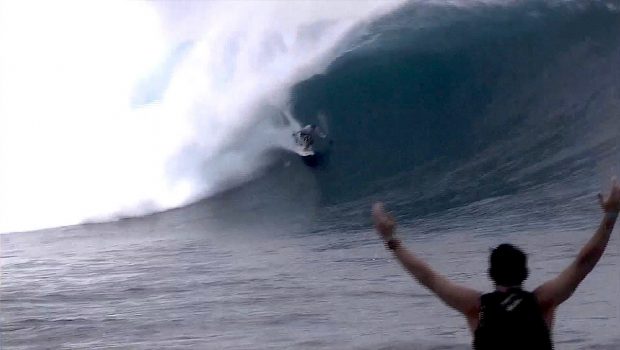 Published on May 30th, 2018 | by Daniel Boyle
0
Ramon Navarro Goes Huge at Cloudbreak
Chilean big wave surfer Ramon Navarro joined a throng of surfers in Fiji hoping to make use of a large swell. Navarro did not waste his opportunity, with some calling it the largest barrel ever caught at Cloudbreak.
Cloudbreak is renowned for it's huge long waves, and Navarro is no stranger to the area. A wave in 2013 was described as the "barrel of the century".
Navarro posted on his Instagram that he was still unable to explain what happen in Fiji and it was a matter of being in the right place at the right time. Constantly changing conditions meant that the right place and right time were most important in getting those waves. He also called for further support for the sport of surfing, as well as protection of Chile's oceans and mountain regions as constant source of tourism for people doing adventure sports.