Surfing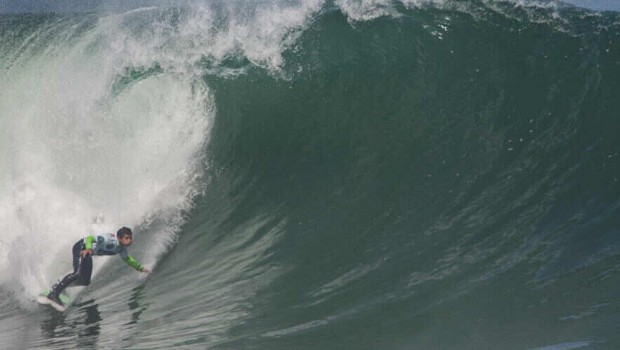 Published on August 7th, 2014 | by Daniel Boyle
0
Heavy Conditions Put Arica on Hold
El Gringo, the heavy wave that attracts surfers from around the world to Arica, has displayed conditions too extreme for the world's best surfers, with the ASP tournament's first day put on hold.
While the Arica wave is renowned for its intensity, conditions were decided not to be safe to hold the first day of the ASP 3 star event. With most of the waves crunching over the reef closing out, the rough conditions would not have provided a show for the crowds.
"Due to the difficult conditions and a southwest swell at El Gringo, we have come to a decision that the event should be put on hold for 24 hours," stated the head judge at the Maui and Sons Arica World Star Tour, Sergio Gadelha.
"We have a commitment to the safety of our athletes and waiting for optimum conditions to have our event held under a more level playing field and provide better scoring opportunities on the incredible waves here at El Gringo," the judge said to the ASP website.
Conditions improve for Day 2 of the contest and Peru's Gabriel Villaran went straight into the barrel on the day's first wave. Brazil's big wave man Marcos Monteiro was another to impress, while youngster Roberto Araki put Easter Island on the world surfing map, becoming the first Rapa Nui person to compete on a world tour event at just 15 years of age.
Highlights of Day 2 action can be seen below. You can see the action live from 7 a.m. Chilean time on the official website, with another day of 3-4 metre waves expected.
Chile's Nicolás Vargas moved through to the next round, topping his heat, which was the last of the day. The Arica event is part of the World Qualifying Series (WQS).