Football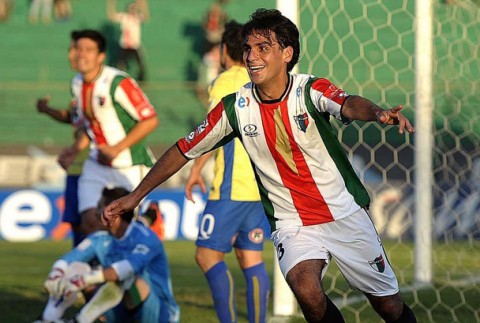 Published on June 6th, 2014 | by John Lyons
0
O'Higgins get shirty with general manager Hoffmann
Palestino's controversial shirts have claimed another victim after O´Higgins general manager Pablo Hoffmann was suspended by his own club.
Back in January, the árabes were fined by the Chilean Football Association, the ANFP, and banned from using shirt numbers designed as a map of the historic Palestine territory, which caused fury in the Jewish community.
The club then switched the map to the front of their shirts and carried on playing.
However, O'Higgins general manager Hoffmann brought the matter up at a recent ANFP meeting in a bid to modify its rules and prohibit the map.
But the O'Higgins board took umbrage at Hoffmann´s actions and swiftly reacted.
A club statement said: "It has never been and never will be the intention of this club to stop a person, community or club having the legitimate right to exhibit its symbols or native values.
"The manager of O'Higgins has been suspended from the representation of the club before the ANFP while we realise an internal investigation."
Meanwhile, former Newcastle United midfielder Clarence Acuña has left his role as technical manager at the Rancagua-based club.
The 39-year-old, who also played for Universidad de Chile and the Chilean national team, said: "I´m grateful to have had the opportunity to help develop the club and satisfied to have achieved the main objective which was to be the champions of Chilean football.
"Now I want to take new steps in my career, whether it is as a technical manager or as a trainer."