Basketball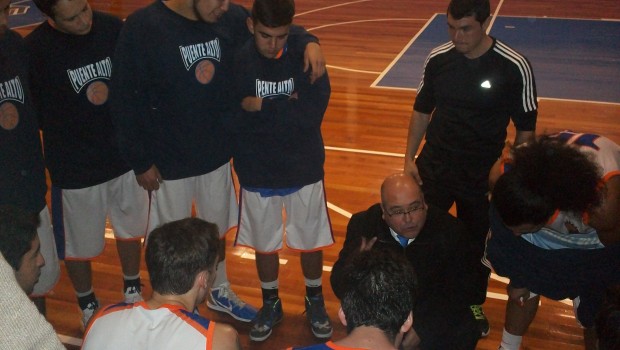 Published on June 30th, 2014 | by John Lyons
0
Libcentro gets set for the play-offs
The Libcentro basketball competition regular season has finished – and now the play-offs are set to start.
In Zone A, Colegio Los Leones made it ten wins out of ten with a 62-49 victory against Árabe Valparaíso.
Sportiva Italiana beat Arturo Prat 81-74, while Sagrados Corazones (4-6) bowed out with an 82-65 victory at winless San Luis Quillota (0-10).
Joining Colegio Los Leones in the play-offs are Sportiva Italiana (6-4), Arturo Prat (5-5) and Árabe Valparaíso (5-5).
In Zone B, Municipal Quilicura, who sat out the weekend, topped the pile, holding off the might of second-placed Colo Colo and third-placed Universidad Católica.
Colo Colo won 83-70 at Sergio Ceppi, while Católica thrashed winless Club Providencia (0-8) 80-47.
It meant Quilicura, Colo Colo and Católica all finished with 6-2 records, but Quilicura had the better points difference in the matches between them. The trio are joined in the play-offs by Sergio Ceppi (2-6).
In Zone C, Boston College came first despite a shock 65-50 home defeat against Stadio Italiano. Brisas beat winless Santiago INBA 68-63 in the other match.
Boston College (6-2), Municipal Puente Alto (6-2), Stadio Italiano (4-4) and Brisas (4-4) are through to the last 16, while Santiago INBA (0-8) have been eliminated.
In Zone D, Universidad de Concepción made it a perfect 8-0 record with a comfortable 83-64 victory at Alemán Concepción. Tinguiririca SF, who finished second, thrashed Árabe Rancagua 96-46 away from home.
U de Conce, Tinguiririca (6-2), Español Talca (4-4) and Alemán Concepción (2-6) are in the play-offs, while Árabe Rancagua (0-8) bowed out.
The play-offs begin next Saturday, July 5, and there will be eight best-of-three matches. The lower ranked team has home advantage in the first game, while the higher-ranked team has home advantage for two, if necessary, games the following weekend, July 12 and 13.
Next Saturday´s opening matches are: Sergio Ceppi v Colegio Los Leones, Arturo Prat v Colo Colo, Universidad Católica v Sportiva Italiana, Árabe Valparaíso v Municipal Quilicura, Alemán Concepción v Boston College, Stadio Italiano v Tinguiririca, Brisas v Universidad de Concepción and Español Talca v Municipal Puente Alto.