Tennis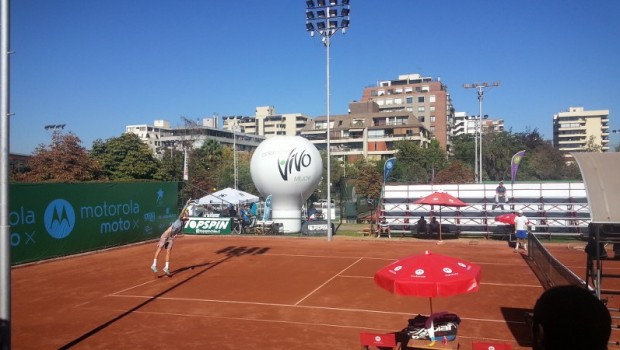 Published on July 14th, 2014 | by Daniel Boyle
0
Jarry Chile's Third Man
Despite not being able to take the title in either singles or doubles at the F7 event in Germany, Nicolás Jarry has become Chile's third highest ranked tennis player.
The lanky teen has shot up the rankings after success during his European sojourn, regularly in the final stages of the weekly tournaments.
Jarry, who reached the semi-finals of the Germany F7 after winning the F6 Futures event the previous week, shot 40 places to overtake Christian Garín in the standings, despite the fellow Chilean teen star receiving a 15 place boost himself.
Garín is now fourth on the Chilean rankings, which are led by Gonzalo Lama in 207. Garín is ranked 346, with Jarry rising to 332. Hans Podlipnik has second place at 225, while Cristobál Saavedra completes the top 5 at 404.
Garín will have a chance to boost his ranking, having reached the main draw of the Poznan Challenger in Poland.
Former top Chilean player Paul Capdeville, who retired after the Santiago Challenger, is quickly falling away in the rankings, now ranked at 597, tenth out of the Chilean players on the ATP charts.
The biggest rise was from Guillermo Rivera, who has also shown strong from on the European surfaces. Rivera rose 196 places to reach 706. He also jumped 82 places in the doubles rankings to 586, catching up to doubles partner Juan Carlos Sáez, who is ranked 507.
Jorge Aguilar (253) continues to lead that chart, ahead of Ricardo Urzúa, Cristobál Saavedra, Jarry, Podlipnik and Garín.
In the women's, Daniela Seguel leads the way at 284, with Andrea Koch at 361. Cecilia Costa (468), Fernanda Brito (482) and Macarena Olivares (688) complete the top five. Seguel remains at 111 in the doubles rankings.