Tennis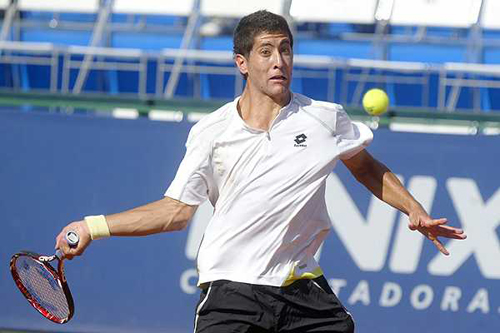 Published on May 20th, 2014 | by Daniel Boyle
0
Hans Podlipnik Advances in Roland Garros Qualifiers
Chile's Hans Podlipnik has begun his first challenge as Chilean number one, looking to bring a run of nine Grand Slams without Chileans to an end.
Recently retired Paul Capdeville came close at this year's Australian Open, falling in the third round of the qualifiers. Fernando González, a former Australian Open finalist, bowed out from the the highest level of tennis with a first round US Open loss, while Massú (2010) was the last Chilean at Roland Garros. Jorge Aguilar also came through the qualifiers in the same tournament before losing to Tomas Berdych in the first round.
Podlipnik's preparations couldn't have been worse, losing to an unranked player in Uzbekistan, but the Chilean, ranked 213, turned the tables against Argentina's Andrea Collarini (196). Despite a lower ranking, the South American battle was clearly in favour of Chile, with Podlipnik only dropping one game to win 6-1, 6-0 and book a meeting with Bosnia's Damir Dzumhur (127) in the next round of the qualifiers.
The Chilean, who is becoming more renowned for his work off the courts, recently was part of the "Bring Back our Girls" campaign, which looks to free kidnapped girls in Nigeria.
Daniela Seguel continues building her combination with Argentina's Tatian Búa, with the pair advancing through to the quarter finals in Strasbourg. Cecilia Costa and Andrea Koch also had wins in Europe which should earn them valuable ranking points.