Sports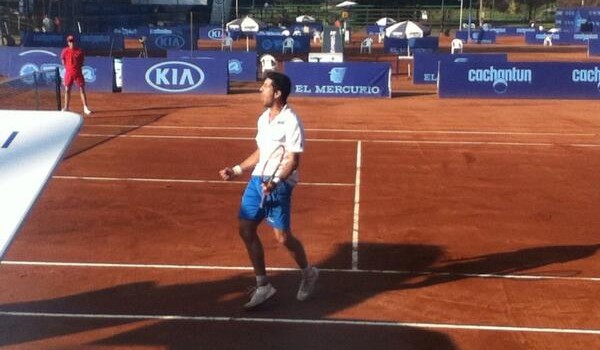 Published on May 14th, 2014 | by John Lyons
1
Hans gets a shock in Uzbekistán
Chilean number one Hans Podlipnik suffered a shock first round defeat in Uzbekistán – but Christian Garín earned victory in the United States.
Podlipnik (224) won the Spain Futures 8 in Lleida last week on his return from a back injury, so perhaps tiredness was a factor as the seventh seed crashed out of the Samarkand Challenger against the unranked home country player Vaja Uzakov 6-3, 7-6 (6) in a little over two hours.
Garín, meanwhile, had no such problems in the United States Futures 14 in Tampa, Florida. The 17-year-old third seed overcame the USA´s Jesse Witten (675) 7-5, 6-3 to ease into the last 16.
Garín (418) will meet Switzerland´s Vullnet Tashi or the USA´s Spencer Papa in the second round. The two unranked players meet today.
On the debit side, Jorge Aguilar (485) and Guillermo Núñez (739) were knocked out. Aguilar, the seventh seed, lost against the USA´s Eric Quigley (590) 6-7 (6), 6-4, 6-2, while Núñez was beaten by another American, Bjorn Fratangelo (423), the fourth seed, 6-7 (5), 6-1, 6-0.
Nicolás Jarry (626), who won the United States Futures 13 last week, launches his participation today against Argentina's Kevin Gandini.
Meanwhile, Matias Sborowitz faces Sweden´s Morgan Johansson (1,133) in the second round of the Sweden Futures 3 in Bastad.
Sborowitz (655) pulled off a superb 7-5, 7-6 (9) victory against top seed Federico Coria (341) in the first round.