Footbag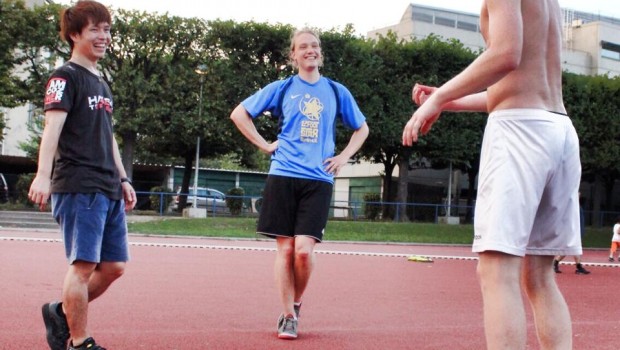 Published on August 4th, 2014 | by Daniel Boyle
0
Glorious Gatesman in Fine Form
Evan Gatesman, who stayed on in Europe after the Sport/Life footbag tour, trained at the Happy Seven Hostel in Poland in order to focus on his goal of becoming World Champion.
The Las Vegas man, who finished third in Circle Contest at the 2013 World Championships in Montreal, was confident of victory. Having won the European Championships in Turku, Finland as well as a number of preparatory tournaments throughout Europe, it was Gatesman's time to shine.
His reaction after the dust had settled was quite a simple Facebook post, but it made everything clear. The top seed had taken his first title and wrote, "I am the world champion".
With Evan Gatesman putting the USA in first place in the Circle, Jindra Smola (Czech Republic) and another tour member, Aleksi Airinen (Finland) rounded out the podium, while Denmark's Mathias Blau completed the final circle.
While he couldn't add the Routines title, with Jindra Smola continuing the Czech dominance of the past decade with his first world title, Gatesman was extremely satisfied with his result. Like in Turku, "The Silencer" finished second in Routines.
In order to celebrate, Sport/Life European Footbag Tour manager Jay Boychuk put together some highlights from Gatesman's time in Europe, which can be seen below.