Footbag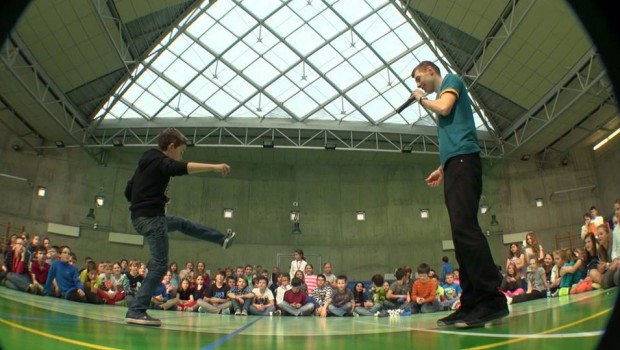 Published on November 1st, 2019 | by Daniel Boyle
0
Footbag on Instagram – October 2019
A few things that have happened on Instagram about footbag in October 2019.
I didn't actually get so many clips on Instagram through October, a lot of work, but hopefully I can get back to regular posting there. Here's a little something between work breaks.
Freestyle Football/Footbag
You see a lot of freestyle football/footbag combos around these days. Cam Davis from Canada has quite a cool style and does a few quite different tricks.
Surging Sergio
Spain's Sergio Garcia has been improving rapidly in recent years and pumping out plenty of good runs.
Old Faces in New Places
Footbag Denmark have moved their regular sessions into a new gym and still getting plenty of great shred.
German Footbag Open
Andreas Nawrath charging to a first place at the German Footbag Open. Andy has been playing a long time now and the hard work is sure paying off.
Footbag action in Medellin
A few great runs from the crew in Medellin, Colombia. There seem to be plenty of new players and the old ones are advancing well too.
Taishi on a Bridge
Here is a short, sharp video from Taishi Ishida in Japan. Great style.
Tricks of Travis
Speaking of huge improvements, this is the man for the job this year. With the dreadlocks swaying around, Travis has really improved his style as well, with long runs to boot.
Poland Playground Power
Pawel Nowak celebrating his birthday down the park, having a grand old time and doing some cool tricks.
Polish Power
There are so many great players in Poland, and here are a few of them gathered together busting out some whirling swirls. Great stuff.
A Formidable Combo
Sebastian Ceballos spent some extra time travelling in Europe after a great showing at Worlds in Poland. In Madrid he was able to meet up with Paloma and have a cool session like this.