Footbag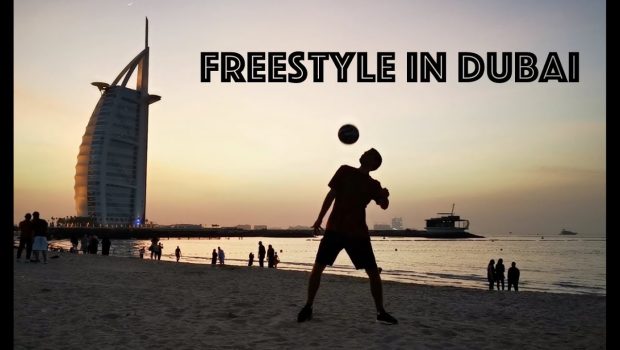 Published on January 30th, 2019 | by Daniel Boyle
0
Footbag on Instagram – January 2019
Footbag on Instagram to start out January 2019.
New year, new you. Hopefully some old footbag players will be thinking about strapping on their shoes. Here's a bit of a roundup of the latest on Instagram. Unfortunately I haven't been able to make too many posts. I had my wisdom teeth out which put me out for a time, it's also been very hot. Here's something from earlier in the month. https://www.instagram.com/p/BsPuohIFQrm/
Matt Cross on the comeback
Matt Cross is a legendary name on the footbag scene, but he's been inactive for quite a while. He's recently been posting some videos online doing some single tricks. A lot of the requests have been asking for longer sessions, so let's check what comes of that.
Double Trouble, South American Style Sebastian Ceballos from Colombia has really impressed in the past year, especially with the foot-juggling combinations. Here is some doubles action with Leimar from Venezuela.
Footbag Fun in Poland
Look at this group of kids having a great time in Poland. Awesome fun with Worlds coming up this year.
California Here We Come
With Michigan and similar areas snowed in, Ryan Morris was busting out by the beach in California.
You're Never Alone
Some people wish the the hacky sack "trend" would come back, and maybe one day every school yard and park will be filled with kickers. You never know your luck – but platforms like Instagram give us the opportunity to see there are plenty of others out there doing the same thing.
Footbag in Vietnam
Jana Riisalo was recently in Vietnam and has shared some great images of her time there.  I had a great time visiting there a couple of years back and played some footbag of my own.
Strong Start to the Year
Pawel Nowak in action in the gym in Poland. He will be looking to make another finals appearance on home turf this year.
Climbing and Kicking
I remember when I first started kicking, people had said they used to kick while doing walks or other outdoor activities. Las Vegas recently held the US Open but people are still kicking around the area.
Redwoods Hack
Some more kicking in the great outdoors. Just don't let your dog eat the bag!
Honza in Dubai
Honza Weber in action in Dubai. He has also put out a longer video of his freestyle activities there. He's also made a longer video from the trip.