Footbag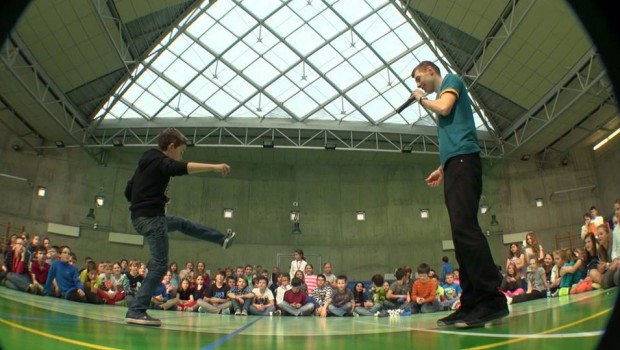 Published on March 2nd, 2020 | by Daniel Boyle
0
Footbag on Instagram – February 2020
February 2020 and the action for Footbag on Instagram
I'm a bit late doing this, February seems like forever ago. It was before the corona crisis, so kicking together was not uncommon and going out and about was not a big adventure.
Here's something from me to start. Kicking by the pool. Look forward to doing that again someday.
Spanish Sergio Slowmo
Here's a great clip from Sergio Garcia in Spain. Looks like a great day to kick at the "4 Torres". A few of the tricks are slowed down for a good look at them.
Here's some cool action in Helsinki from Christian Britting with a "few of the locals".
Honza Phone Drop
Here's Honza Weber making a clipper catch with a phone look too easy.
Powerful Paloma
Some great whirl action here from Paloma Mayo. Slowmo speed as well if you want to take a good look at the action.
Florida Freestyle
Jay Beal with some good action in Florida. Not sure if there's many players down in that area these days.
The Doctor is In
@Doctorfreestyle – "Kiko" Hernandez from Spain, with a bit of action. You can see some pretty awesome mountains in the background.
Classic Kicks
Here's "Hane Dane" Allan Petersen in a photo of a huge kick.
Footbag in the Wall Street Journal
This is an old article from the "Golden Days" (as in Golden, Colorado) that Allan Petersen shared. I've started collecting some articles on Modified over here. Still plenty more work to do, but it's fun seeing those old type of articles, especially when the sport was doing quite well.
Park Kicks
This one is something I do regularly. Take the kids down to the park and have a kick. Here is Joe Poulton doing it himself. Some great landscape photography on his account too.
Battling Under the Bridge
Jo vs Tema from under a bridge in Russia. Gritty place for a battle!
Kemmer Style
Matt Kemmer making things looks smooth and easy in this bothsided pixie combo.