Footbag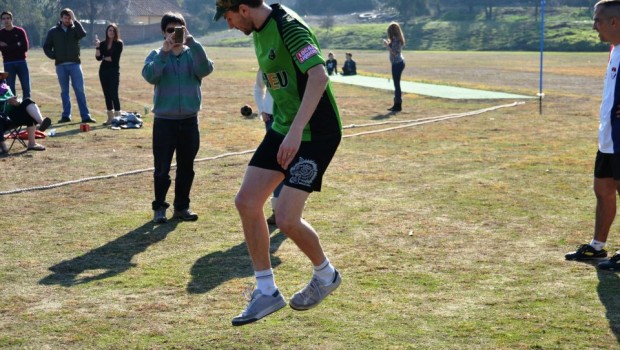 Published on December 5th, 2015 | by Daniel Boyle
0
Footbag Joulukalenteri 2015 – Day 5 – Daniel Boyle Back in Bega
Day 5 of the Joulukalenteri features calendar host Daniel Boyle back in his hometown of Bega.
Daniel Boyle playing footbag in his hometown of Bega.
The video is mainly filmed around the famous Bega Cheese Factory on the northern side of the town. Bega is where I first picked up a footbag. Something I wanted to give out from this video was that it's not always necessary to have the perfect surfaces to play on.
As a small bonus for today, with the idea of putting a more worldly touch on the calendar, here are two short videos (previously released) from a trip to Papua New Guinea in 2010.
During a recent surf trip in the north of PNG, Canberra footbag player Daniel Boyle performed a footbag performance for the locals of a village. This was a modern addition to the traditional sing sing that was given for the visiting surfers.
Please enjoy today's video and stay tuned each day for more. Make sure to also check out the 2015 Link of the Day.